The blog
'99 Novels' by Anthony Burgess, and the Engine House bookshop.
Anthony Burgess's engagement with the literature of his contemporaries was extensive and had its roots early in his life. Looking back on his schooldays during the 1930s at Xaverian College in Manchester, Burgess remembered smuggling the Odyssey Press edition of James Joyce's banned Ulysses back from France 'cut up into sections and distributed all over my body'. Burgess became a prolific reader, and an outspoken reviewer of the work of his contemporaries.
In 1984, the year that, in Burgess's words on George Orwell's novel of the same name, 'Some of us half-feared that, on the morning of Jan. 1, we would awake from our seasonal hangovers to see Ingsoc posters on the walls, the helicopters of the Thought Police hovering and our television sets looking at us', he published Ninety-Nine Novels. The book contains a provocative and stimulating list of Burgess's personal choice of the best novels in English from 1939, and provides a snapshot of the literary culture of which he was a major part.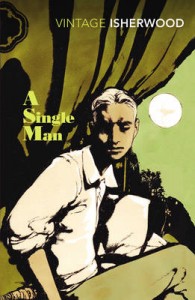 From Christopher Isherwood's A Single Man to Thomas Pynchon's Gravity's Rainbow, by way of Muriel Spark, Vladimir Nabokov and Chinua Achebe, Burgess's selection includes the vast variety of voices from the English-speaking world.
The Engine House bookshop at the International Anthony Burgess Foundation has now been expanded to include many of the titles that Burgess regarded most highly, alongside newly published editions of Burgess's own work including a special 50th anniversary edition of A Clockwork Orange and the new reissue of Napoleon Symphony. We are open weekdays 10am-2pm, and in the evenings and at weekends for events. All proceeds from the bookshop help fund the charitable work of the Burgess Foundation.
Graham Foster