what's on
[SOLD OUT] Gin Night: Time for a Tanqueray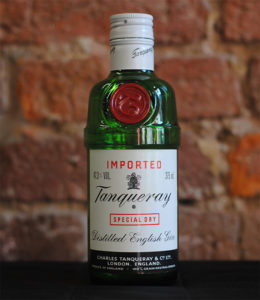 Anthony Burgess was a great innovator of new words and languages, but many people do not realise that he also invented a number of cocktails.
Drawing on private notebooks from the archive of the Burgess Foundation, we are pleased to present the first in a series of themed tasting evenings on 1 March 2019.
The highlight of the event will be an opportunity to enjoy three gin-based cocktails made from Burgess's recipes, accompanied by a selection of canapés based on meals to be found in the pages of his novels.
The evening will include music from jazz pianist and National Youth Jazz Wales alumni Tom Barber, an inspiring talk from 18th century 'gin craze' expert Dr Emma Major (hear her talking to Melvin Bragg here), and an interjection from Burgess himself about drinking.
We hope that you can join us for this eccentric cultural extravaganza.
Tickets, including a gin and tonic on arrival plus three Burgess cocktails and canapés, are priced at £25 per head. Please let us know if you have any special dietary requirements. Buy your ticket here.
All money raised supports the charitable work of the Anthony Burgess Foundation.