what's on
Theatre: A Clockwork Orange – Open Rehearsal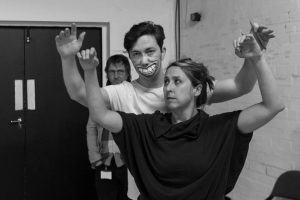 Come and see how The Everyman Company are creating a brand new production of A Clockwork Orange in an exciting open rehearsal at the International Anthony Burgess Foundation in Manchester.
The free event will take place between 11am and 12noon on Tuesday 27 March. Director Nick Bagnall will be giving notes to the actors as they work through scenes and a few songs. Musical Supervisor George Francis will be playing on Burgess's Bösendorfer piano.
Following the rehearsal, Nick will be in conversation with Professor Andrew Biswell – Director of the Anthony Burgess Foundation and Burgess biographer – where there will be an opportunity to ask questions.
The International Anthony Burgess Foundation is an independent educational charity that encourages public interest in the life and work of Anthony Burgess. The Company is delighted to be sharing its rehearsal process with such a special venue.
Tickets are free but, as capacity is limited, they should be booked in advance online or via Box Office on 0151 709 4776.