NEWS AND BLOG POSTS
Anthony Burgess and F. Scott Fitzgerald
Anna Edwards

16th July 2020
Perfect? Masterly? Sub-literary and contrived? We look at Anthony Burgess's love-hate relationship with F. Scott Fitzgerald.
---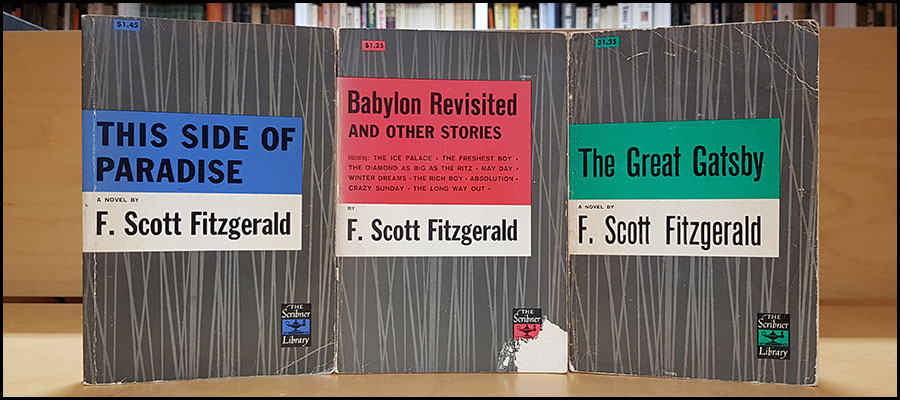 2020 marks the hundredth anniversary of the publication of F. Scott Fitzgerald's debut novel, This Side of Paradise, and eighty years since his death in 1940 at the age of 44. He is among the authors who Burgess found most impressive and most infuriating.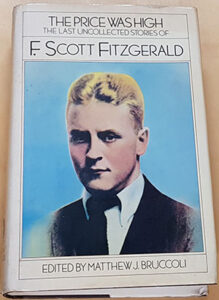 The Burgess Foundation's library contains the following books by or about Fitzgerald, which were owned by Burgess and his family:
The Beautiful and Damned and Two Short Stories (Bodley Head, 1951)
The Diamond as Big as the Ritz and Other Stories (2 copies: Penguin, 1967 and 1974)
Babylon Revisited and Other Stories (Scribner's, 1960)
The Price was High: The Last Uncollected Stories of F. Scott Fitzgerald, edited by Matthew Bruccoli (Quartet, 1979)
This Side of Paradise (Scribner's, 1960)
The Great Gatsby (2 copies: Penguin, 1953 and 1992)
The Last Tycoon (Penguin, 1960)
Andre Le Vot, F. Scott Fitzgerald: A Biography (2 copies: Doubleday, 1983 and Allen Lane, 1984)
Andrew Turnbull, Scott Fitzgerald (Penguin, 1970)
Nancy Mitford, Zelda (Avon, 1971)
Three of the books have been inscribed by Liana Burgess, 'Anthony Liana Burgess, New York, Oct 1972', and others contain Burgess and Liana's personalised bookplate (pictured below).
The library of books from Burgess's home in Malta, now at the University of Angers in France, contains further editions of The Diamond as Big as the Ritz and The Beautiful and Damned. Taken together these books reveal Burgess's long and extensive engagement with Fitzgerald's writing.
His earliest encounter with the work dates from his childhood in Manchester: in an article about Fritz Lang's Metropolis, titled 'A Movie that Changed my Life', Burgess writes about watching the first film version of The Great Gatsby, released in 1926.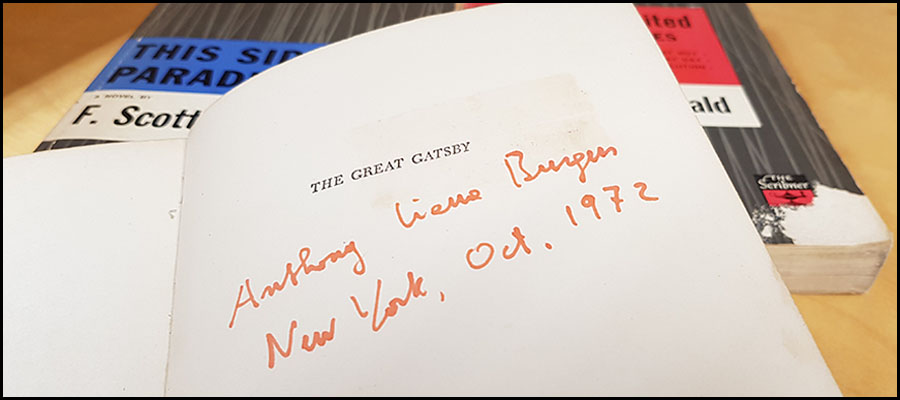 As well as reading Fitzgerald, Burgess wrote about him in his literary histories, such as They Wrote in English (Tramontana, 1979); reviewed a posthumous collection of short stories and the biography by Andre Le Vot; and wrote an introduction to the 1992 Penguin edition of The Great Gatsby, edited by David Crystal.
Burgess described The Great Gatsby as 'one of the few perfect novels in any language'; Tender is the Night as 'especially moving; and The Last Tycoon as a 'masterly' work which provides 'the best picture of Hollywood in its great days that we possess.'
Yet, when reviewing The Price Was High for the Observer in 1979, Burgess describes many of the stories as slick and contrived, a kind of 'subliterary prostitution', of which Fitzgerald was himself aware. Like many other critics, Burgess regarded Fitzgerald as a tragic figure who had compromised his talent for money:
'The price the Post paid [for Fitzgerald's stories] was indeed high, but it was only money. The price Fitzgerald paid remains incomputable.'
Burgess draws a brief comparison between himself and Fitzgerald in a speech delivered at the Princess Grace Irish Library in Monaco in 1990, titled 'Joyce as Novelist': 'I call myself a novelist who is forced to write other things on the side: the situation is more Fitzgeraldian than Joycean.' In other words, Burgess, like Fitzgerald, was a 'working writer aware of market forces.' The complete lecture is published in The Ink Trade: Selected Journalism 1961-1993.
Fitzgerald is an important figure in Burgess's canon of American literature. The Foundation's book collection also contains novels by Norman Mailer, Gore Vidal, Truman Capote, Philip Roth, Saul Bellow, and Thomas Pynchon, and biographies of authors such as John Steinbeck, Raymond Chandler and James Jones. You can find out more about Burgess's engagement with American fiction and American culture.