NEWS AND BLOG POSTS
Anthony Burgess and the Theatre: Cyrano
Will Carr

14th October 2022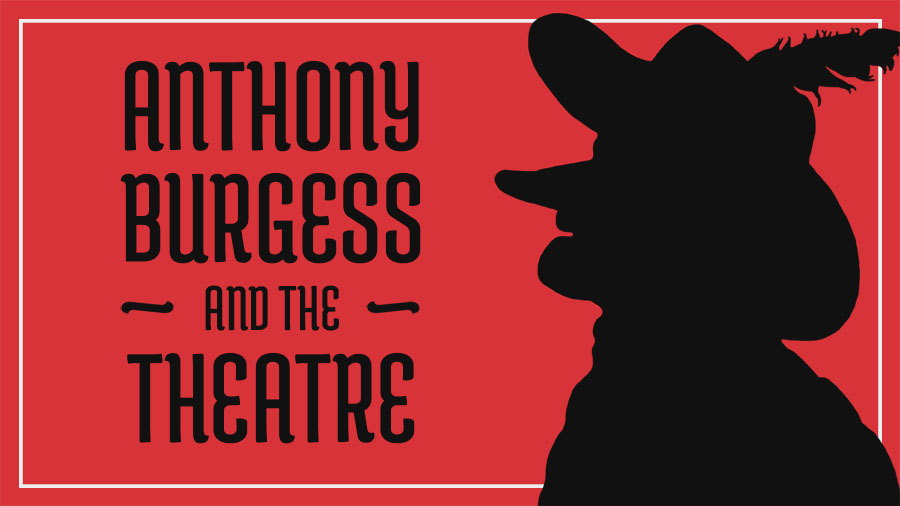 In 1970 Anthony Burgess was commissioned by the Tyrone Guthrie Theater in Minneapolis to make a new translation of Edmond de Rostand's Cyrano de Bergerac. The artistic director Michael Langham was looking for a sharp, witty approach to the text and Burgess aimed to recreate what he described in You've Had Your Time as 'the epigrammatic brilliance of the original.' Paul Hecht played the title role, and the production was a huge success: it was said that Burgess's translation had rescued the Guthrie from bankruptcy.
The previous standard translation of Cyrano by Brian Hooker had been rendered in blank verse. Burgess described this as having a 'dreamy, Georgian' effect which removes much of the humour from the play. As he writes in his preface to the published edition: 'Rostand is funny, as well as moving and pathetic, but Hooker rarely raises a laugh'. Burgess uses rhyming couplets, though not strict decasyllables, and not all the time, which has the effect of driving the play along with wit and verve, without tying down the speech of the players. As he says, 'this is not a poem, but a play'.
Burgess also made judicious rearrangements of certain scenes, merged characters, and introduced new material, including a key speech from Roxane to articulate her motivations. As he puts it, '[Roxane] loves Christian, and yet she rebuffs him because he cannot woo her in witty and poetic language. This must seem very improbable in an age that finds a virtue in sincere inarticulacy, and I was told to find an excuse for this near-pathological dismissal of a good wordless soldier whose beauty, on her own admission, fills Roxane's heart with ravishment.' Burgess's 'excuse' is a clear statement of the power and beauty of language, and the note of sincerity that he brings to Roxane's role elevates the play.
After learning of the success of Cyrano de Bergerac at the Guthrie, the producer Richard Gregson approached Burgess's agent with the idea of turning it into a Broadway musical. Christopher Plummer, who had been Langham's first choice for the non-musical production, was to play the main role in this new version.
Remaking Cyrano as a musical was not straightforward for Burgess. He recognised that 'Cyrano de Bergerac already had plenty of music in its speeches, and a lot of this would have to be eliminated to make room for song — inevitably more banal.' He claimed that he agreed to participate in the musical simply for the money. Working with the young composer Michael J. Lewis, he provided lyrics for a full-length musical which opened in Minneapolis in 1972. Burgess described it as ultimately 'not quite a failure', and said that the 'audience clearly wanted more play and less music.' The musical — titled Cyrano — enjoyed successful runs in Toronto and Boston, and it arrived on Broadway in May 1973 where it ran for a further 49 performances. The good qualities of the musical were recognised when Burgess and Lewis were nominated for a Grammy Award for Best Score in 1973, although the award went to Stephen Sondheim for A Little Night Music. (Pictured above: Burgess's Grammy nomination alongside a self-portrait by Liana Burgess, taken on Cyrano's opening night in New York.)
Burgess made revisions to his non-musical translation for a 1983 production by the Royal Shakespeare Company, directed by Terry Hands and starring Derek Jacobi. His translation remains widely popular and is often used in revivals of the play, which has been presented by Northern Stage, on BBC radio, in London and on Broadway. In 1990 Burgess was commissioned to write rhyming English subtitles for the French-language film Cyrano de Bergerac, directed by Jean-Paul Rappeneau and starring Gerard Depardieu, Anne Brochet and Vincent Perez. The panache of his translation has been widely admired by viewers of the film.
See also: Lee Hall's the best performance I've ever seen – Derek Jacobi and Alice Krige in Cyrano de Bergerac at the Barbican  |  Photograph: Richard Mildenhall