NEWS AND BLOG POSTS
Anthony Burgess and the Theatre: The Eve of Saint Venus
Will Carr

2nd November 2022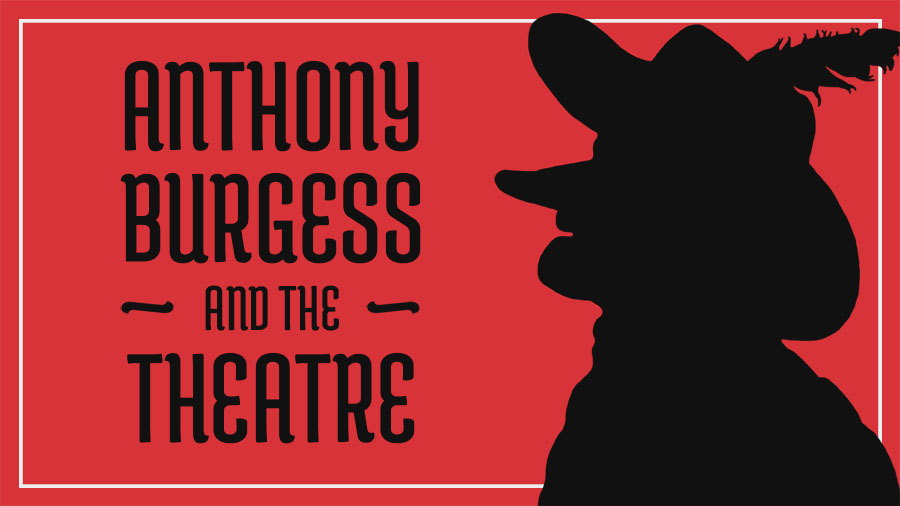 In 1948 Anthony Burgess began a teaching job as a lecturer in speech and drama at Bamber Bridge Emergency Training College, near Preston in Lancashire. He trained teachers as part of the post-war project to turn ex-servicemen into schoolmasters, and they were given an intensive one-year course: Burgess gave courses in the history of drama and was in charge of drama productions at the college. He also ran another drama class for the Worker's Educational Association in Chorley, a town nearby.
In the two years Burgess was at the college he directed six plays. These were Murder in the Cathedral by T.S. Eliot and The Ascent of F6 by W.H. Auden and Christopher Isherwood; Sweeney Agonistes by Eliot, Doctor Faustus by Christopher Marlowe, on which he had written his undergraduate dissertation; Lord, I Was Afraid, adapted by Burgess from the novel by Nigel Balchin; and a complete version of Shakespeare's Hamlet, performed in two parts over two nights. Burgess's wife Lynne took part in a number of these shows. They were amateur productions with limited resources, but Burgess brought his characteristic energy to them.
In September 1950 Burgess was appointed to the post of English master at Banbury Grammar School in Oxfordshire. He was an active member of the Old Banburians' Dramatic Society, and founded the Adderbury Players in the village where he lived with Lynne. At the school he directed The Chiltern Hundreds by William Douglas-Home, and wrote music for a production of Shakespeare's A Midsummer Night's Dream. Among the plays he directed were Juno and the Paycock by Sean O'Casey, A Phoenix Too Frequent by Christopher Fry, The Giaconda Smile by Aldous Huxley, and The Adding Machine by Elmer Rice. There was another production of Sweeney Agonistes, which was well reviewed and toured a number of villages in the area in 1951.

Burgess's first original stage play was The Eve of Saint Venus, a verse comedy in three acts, completed in 1951. This had originally been conceived as an opera libretto, and Burgess recalls in his autobiography that the libretto became too long and unwieldy after 'he grew too interested in it.' The plot is taken from Robert Burton's Anatomy of Melancholy, updated to an English country-house setting. Ambrose Rutterkin is on the eve of his marriage, and as a joke he places his wedding ring on the finger of a stone statue of Venus in the garden. The finger promptly curls up and prevents him from removing it, and later that night the goddess descends to insist that Ambrose should marry her instead of his wife-to-be Diana (who, in a sub-plot, is being seduced by a female journalist and planning to run away overseas). An Anglican vicar tries to exorcise the goddess and fails — but, when he renounces his faith in despair, a bolt of lightning destroys the statue and the ring is freed, enabling the couple to marry happily.
Altogether the play is an optimistic hymn to love and marriage, as well as being a theological satire: pagan beliefs and Anglican churches are inadequate to contain the transcendent power of love itself. Unable to arrange a production in Oxfordshire, Burgess put his play aside until 1964, when he reworked it into a short novel. A second theatrical version of The Eve of Saint Venus written in the 1960s was, according to Burgess, performed by amateur dramatic societies in 'Connecticut, Dusseldorf, and Alaska', but no professional production has yet been staged.
Illustrations: Books and cover detail from volumes in the Burgess Foundation's collection.