NEWS AND BLOG POSTS
Anthony Burgess at the Movies: Introduction
Graham Foster

16th October 2021
To mark the 50th anniversary of the first release of Stanley Kubrick's film adaptation of A Clockwork Orange, we present a weekly online series Anthony Burgess at the Movies in which we zoom in on Anthony Burgess's interest in cinema.

In 1923, at the age of six, Anthony Burgess had his first experience of the cinema, at the Empress Electric on Oldham Road in Miles Platting, Manchester. He would leave his home above the Golden Eagle pub on Lodge Street, and march with his friends down to the Electric on a Saturday afternoon. 'So I began a lifetime's devotion to the cinema,' Burgess writes in the first volume of his autobiography, 'a one-sided love affair in which I was more bruised than caressed.'
Burgess's early life ran in a curious parallel to the development of cinema. He was among the first generation of children for whom the cinema provided an escape from the banalities and difficulties of post-WW1 life in England and he witnessed innovation and the advancement of the art form in his early years.
It was perhaps inevitable that Burgess would develop an interest in film. His father played the piano accompaniment to silent films in the 1920s, and frequently took Burgess along to the cinema with him. For example, Burgess remembers going with his father to see Al Jolson's The Singing Fool at the Claremont Super Cinema in Manchester in 1929. Jolson's previous film, The Jazz Singer (1927), is regarded as the first to use synchronized sound, but it was a commercial flop in Britain. In fact, Burgess remembers seeing a version of the film in which the poorly synchronized sound was played on a gramophone. The Singing Fool opened to great acclaim, and marked the real birth of sound cinema in Britain. Burgess recollects seeing this film for the first time: 'It was a great experience but it had its sinister aspects. The pit orchestra had disappeared; musicians were joining the industrial unemployed. Under the screen were pot plants on soap boxes.'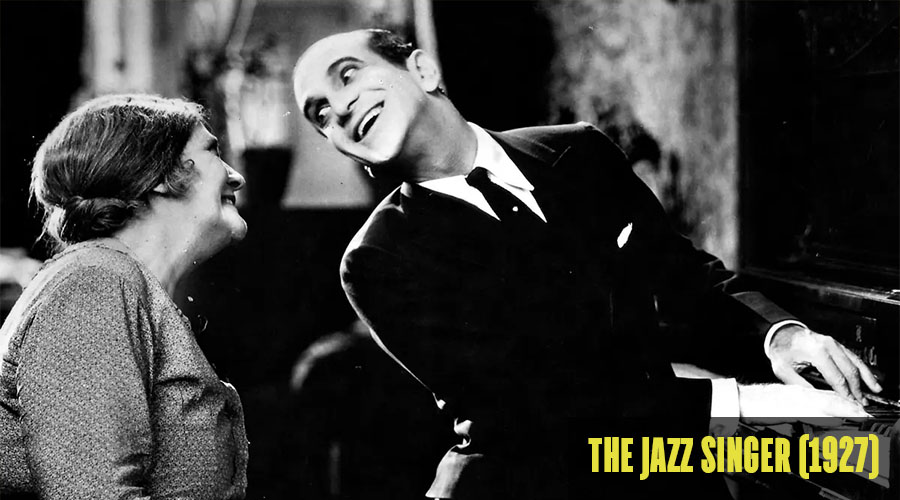 Burgess's early experiences of the cinema directly inspired the first half of his 1986 novel The Pianoplayers, a fictionalised version of his relationship with his father, in which the heroine is embroiled in the lower echelons of show-business in the 1920s and 1930s. More indirectly, Burgess's early trips to the cinema prepared him for a life that was entwined with Hollywood and the European film industry.
After the Second World War, during which he was stationed in Gibraltar and used his spare time to review films for the Gibraltar Chronicle, Burgess became a school teacher. In the early 1950s he resumed his regular cinema trips, primarily to the Regal in Banbury, Oxfordshire. Here, he saw films such as La Ronde, based on Arthur Schnitzler's play, and Orphée, Jean Cocteau's retelling of the Orpheus myth. Films from this period made a significant impression on Burgess, informing his development as a writer and inspiring his later work.
Following the publication of Burgess's first novel, Time for a Tiger, in 1956, screenwriting commissions began to arrive about a decade later. In the mid 1960s he wrote for the BBC, most notably a documentary script about James Joyce titled Silence, Exile, Cunning (1965). In 1968, he had his first brush with Hollywood, when he was hired to write the screenplay and songs for a musical about Shakespeare. This film, variously titled Will or The Bawdy Bard, was produced by William Conrad, and would have starred Robert Stephens as Shakespeare and Maggie Smith as Anne Hathaway. Even though the songs were recorded by the studio, the film never left pre-production. Nevertheless, this was Burgess's entry into the film industry, and he was commissioned for scripts throughout the 1970s and 1980s. Most notably, in 1975 Albert R. Broccoli hired Burgess to write a screenplay for the James Bond adventure The Spy Who Loved Me. Burgess used this as an opportunity to recycle some of the work he did for his spy novel Tremor of Intent (1966), including the resurrection of the gluttonous villain Mr Theodorescu, but his script was rejected. The film was released in 1977 with a script by Christopher Wood and Richard Maibaum.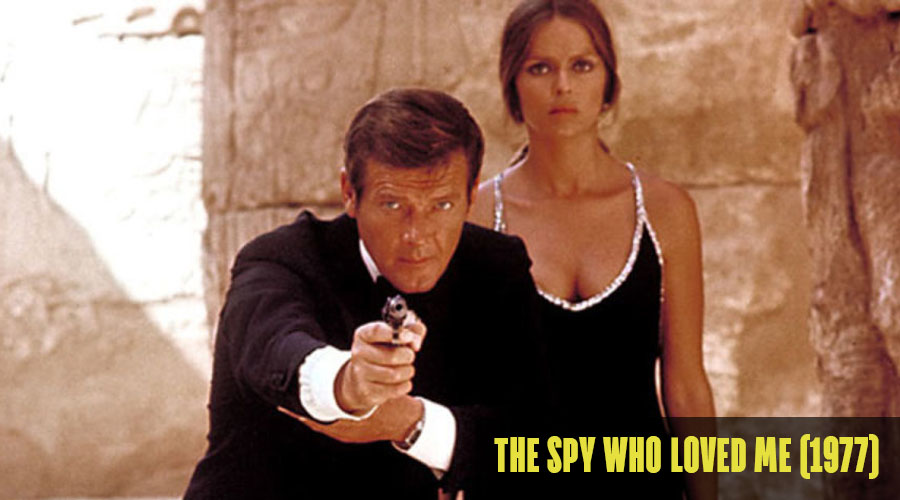 By the time he died, Burgess had worked in the film industry as a screenwriter and composer, had written subtitles and been involved in the English dubbing of foreign films, and had created a prehistoric language for Jean-Jacques Annaud's Quest for Fire. Many of his own books had been also considered for film adaptation.
Burgess's love of film was such that he dreamed of a cinematic retirement: 'When I end my career as a novelist I shall retire to some fairly unviolent city (neither Rome nor New York can be described as such) and watch films all the time.' This would have been a fitting end for a life that was so entwined with film.
In 1984 Burgess was invited to curate a selection of his favourite films for a season at the British Film Institute. These films, he writes, 'mean something to me for various reasons — sentimental association, nostalgia for the lost, genuine aesthetic admiration.' Many of the films he had watched in certain periods of his life are included, whether that is his upbringing in Manchester, where he watched his father play piano for Metropolis and The Cabinet of Dr Caligari, or his wartime experience, which is marked by films such as 49th Parallel or Pimpernel Smith, or his time as a teacher in Banbury when he watched Orphée, and eventually to his expatriate years in Europe where he saw films such as Playtime and Alfredo Alfredo. His selection includes genres such as drama, comedy, historical epics, fantasy and science fiction, making it clear to see how Burgess's interest in film translated into his own varied literary output.
This blog series explores some of the films that Burgess selected for his BFI season, examining the cinematic importance of the films and their connections to Burgess and his work. It is a little-examined part of his cultural life, and it is our hope that these blogs will lead to further research on the influence of the cinematic world on Burgess's fiction.
The full list of films selected by Anthony Burgess for his 1984 season at the BFI follows, in the order they appear in the programme:
Metropolis (dir. Fritz Lang, 1926)
The Cabinet of Dr Caligari (dir. Robert Weise, 1919)
Intolerance (dir. D.W. Griffiths, 1916)
Things to Come (dir. William Cameron Menzies, 1936)
49th Parallel (dir. Michael Powell, 1942)
I Vitelloni (dir. Federico Fellini, 1953)
I Know Where I'm Going (dir. Michael Powell & Emeric Pressburger, 1947)
Tunes of Glory (dir. Ronald Neame, 1960)
One Night of Love (dir. Victor Schertzinger, 1934)
A Night at the Opera (dir. Sam Wood, 1935)
The Life of Emile Zola (dir. William Dieterle, 1937)
Alfredo Alfredo (dir. Pietro Germi, 1972)
Pimpernel Smith (dir. Leslie Howard, 1941)
Playtime (dir. Jacques Tati, 1967)
Orphée (dir. Jean Cocteau, 1950)

Pictures: The Ronald Grant Archive / United Artists Corporation