NEWS AND BLOG POSTS
Anthony Burgess: Mancunian
Will Carr

24th September 2020
To celebrate the post-lockdown reopening of the International Anthony Burgess Foundation, based in Anthony Burgess's birth city of Manchester, we take a look at Burgess's identity as a Mancunian.
---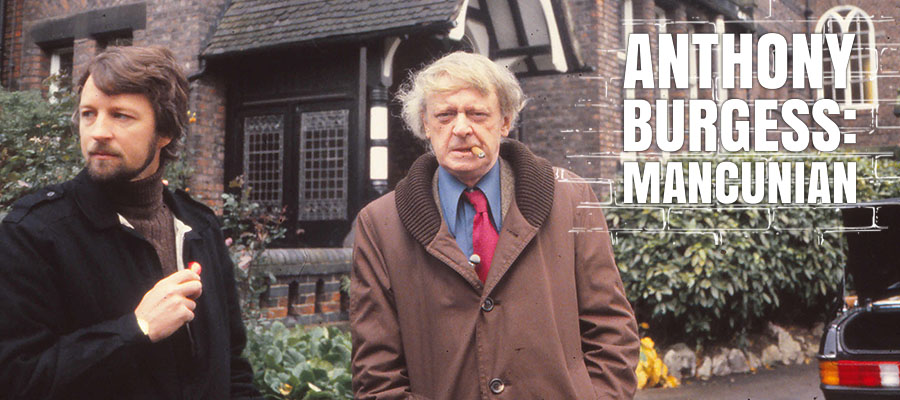 Anthony Burgess was born and educated in Manchester. His formative years in the city awakened in him a life-long love of literature, music, drama, and learning.
Manchester was a tough industrial city, but it had an independent, vibrant spirit and was home. Burgess's attitudes to the city were complex, but he never escaped its influence: his writing and music were often inspired by his youthful Mancunian experiences.
Early Manchester beginnings
Anthony Burgess was born as John Burgess Wilson on 25 February 1917 in Carisbrook Street, Harpurhey. His father, Joseph Wilson, worked as a musician in the silent cinemas and pubs of the city. You can see the young Jack Wilson pictured here with his uncle, also named Jack.
His mother, Elizabeth Burgess, and his older sister Muriel, both died in the influenza epidemic of 1918. This devastating loss would have a profound effect on Burgess's life and later literary and musical work.
In 1922, his father remarried a pub landlady, Margaret Dwyer, and he moved with Burgess to a rowdy pub, the Golden Eagle, on Lodge Street in the Miles Platting district of Manchester. In his memoirs, Burgess recalls that truncheons and knuckdusters were kept behind the bar for self-defence.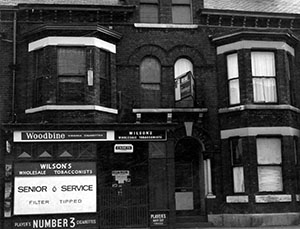 The family later moved to 21 Princess Road, Moss Side, where they lived above the tobacco shop they ran downstairs, and subsequently to nearby 261 Moss Lane East, where they ran an off-licence; at 47 Princess Road, Moss Side, they ran a wholesale tobacconist's (pictured). Burgess's father died in 1938, in the leafy anonymity of Leighbrook Road, a suburban street in Fallowfield. When his stepmother died in 1940, she joined Joseph Wilson at Moston Cemetery, where Burgess himself also hoped to be buried.
A musical education
It was in the 1930s that Burgess wrote his earliest poems, short stories, and pieces of music, and it was from his childhood that he was to draw much inspiration in later novels.
Although the details are quite vague, both of Burgess's parents seem to have been musicians. He was told that his mother was a music-hall singer and dancer known as the 'Beautiful Belle Burgess'. His father, Joseph Wilson, is said to have played the piano in theatres, pubs and silent cinemas, in addition to his day job as a shopkeeper.
According to Burgess, Joseph fell in love with Elizabeth's ankles, viewed from the orchestral pit of the Ardwick Empire theatre, located on the corner of Higher Ardwick and Hyde Road at Ardwick Green.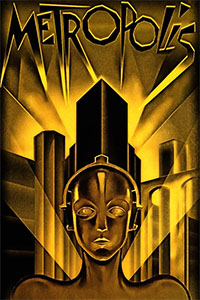 Burgess was surrounded by popular music, from the pianos in the Golden Eagle, to radio broadcasts and live music performed during silent films, and full orchestral concerts at the Free Trade Hall.
Burgess recalls his father providing a solo piano soundtrack to Fritz Lang's film Metropolis during a Saturday matinée in 1927 at the Palace Cinema, located on Princess Road, Moss Side, and attending — again with his father — the first performance of Constant Lambert's Rio Grande by the Hallé Orchestra in 1929. In later years, he heard Artur Schnabel and Sergei Rakhmaninov play concertos in Manchester and also saw Stravinsky conducting there.
Meeting Lynne in Manchester
Between the ages of six and eleven, Burgess attended Bishop Bilsborrow Memorial School in Moss Side. He enrolled at Xaverian College in Victoria Park on 15 September 1928 and completed his Higher School Certificate there in 1935.
Burgess went on to read English Language and Literature at Manchester University between 1937 and 1940, graduating with a 2:1 BA degree, and meeting his first wife, Llewela Jones (known as Lynne), while they were both students at the university. In later years, Burgess remembered his time as a student in Manchester as being 'perhaps the happiest of my life'.
Leaving the city
Burgess was conscripted into the army, and left Manchester in 1940 and was eventually posted to Gibraltar for three years. After the age of 23 he never lived in Manchester again.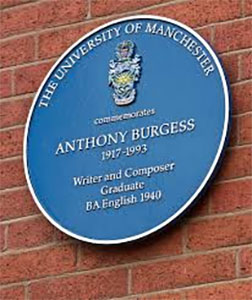 But he did return from time to time. In a letter from 1964 he mentions that he has been visiting family in Manchester and Leeds. He visited the city in 1980 and 1987 to make two documentaries: Celebration: Burgess in Manchester (Granada TV) and Die Biecht van Burgess (for Belgian television). His novel Any Old Iron won the 1989 Portico Prize for north-west book of the year, awarded at the Midland Hotel in Manchester. In later years he would launch each of his new books at Waterstone's bookshop on Deansgate. In 1986 Burgess received an honorary degree from Manchester University. In the 1980s and 1990s he visited Manchester at least once a year to promote his newly-published books: Little Wilson and Big God (1987), Any Old Iron (1989), You've Had Your Time (1990), Mozart and the Wolf Gang (1991) and A Mouthful of Air (1992).
Few physical traces of Burgess's time in Manchester remain. Most of his pre-war homes have been demolished, with the exceptions of his houses on Delauneys Road and Leighbrook Road. While his parents are buried in Moston Cemetery, Burgess himself is entombed in Monaco, one of several places where he lived towards the end of his life.
In 2012 Manchester University installed a plaque on the Samuel Alexander Building to remember Burgess's time as a student. There is also a mural on Tib Street in the Northern Quarter (its creation by the artist Tank Petrol in 2016 is pictured below). The former Burgess residence at 47 Princess Road is now an apartment block called Clock Works. At the time of writing (September 2020) there are plans to install another mural on Carisbrook Street in Harpurhey, north Manchester, where the Burgess story began in 1917.
---
More Anthony Burgess: Mancunian
In our next two blog posts, we will explore fictional Manchesters in Burgess's writing and present the complete text of a rare Burgess article, titled 'I Am a Mancunian'.