NEWS AND BLOG POSTS
Audio exhibition: Anthony Burgess on Tape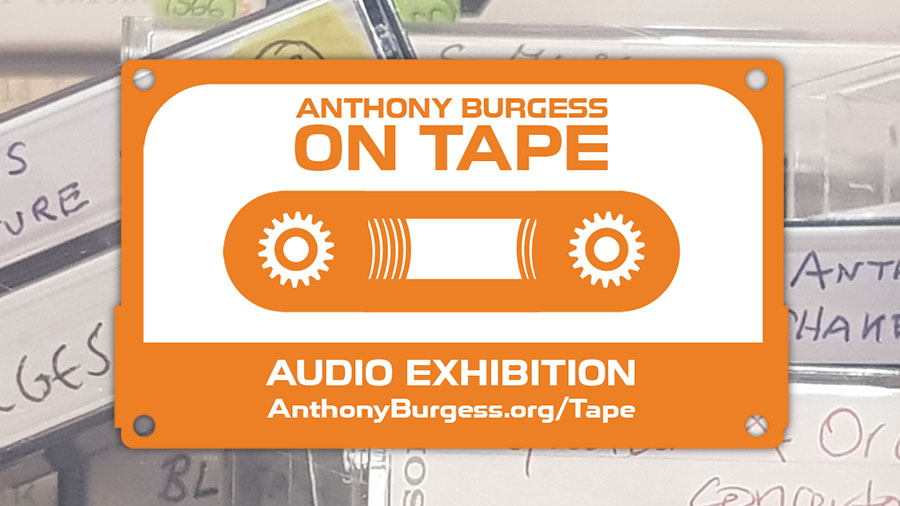 The audio archive at the Burgess Foundation comprises 1,094 cassettes and 87 reel-to-reel tapes. The recordings run to over a thousand hours, and include interviews with the media, public lectures, private telephone conversations, piano playing and poetry reading at home, domestic discussions, and sometimes street noises and birdsong. Other tapes contain classical music, obscure radio programmes, and rare examples of Burgess reading his own work.
Our audio exhibition contains a selection of recordings of Anthony Burgess talking about Shakespeare. One of these is from a series of lectures Burgess gave at City College in New York about Shakespeare and his peers. This recording was made on a reel-to-reel tape in 1973, and features Burgess describing his own love of Shakespeare's writing and his attempts to make a film about his life.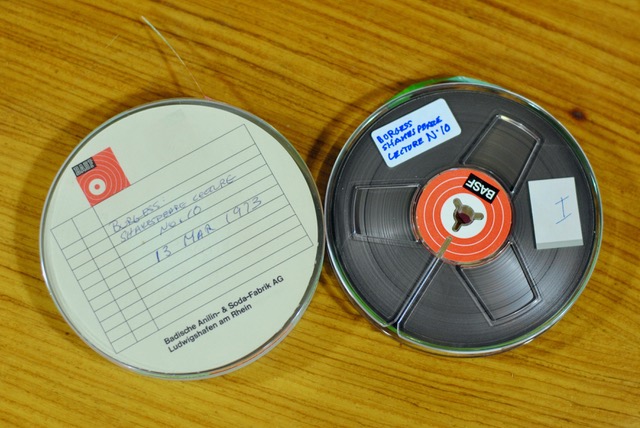 Burgess was employed at City College as Visiting Professor of English Literature and Creative Writing between 1972 and 1973. He was an engaging and entertaining teacher, a talent he had cultivated during his time as a schoolmaster in Bamber Bridge, Banbury and Malaya. He taught alongside the novelist Joseph Heller, who remembered Burgess as someone who had a 'desire to teach, to bring about a positive change in what were sometimes rather deranged minds […] I admired the way Burgess could take even the most hostile of these students seriously. He knew and remembered their names. He gave serious thought to even their most absurd statements.'
The lecture extracted is part of a series about Shakespeare, a weekly course which was 'given at eight in the morning to two hundred and fifty students.' Burgess remembers that even at that early hour, he had to compete with the 'ghetto blasters' of gangs of students outside the lecture theatre. Burgess's interest in Shakespeare is well known, and he wrote two books: Shakespeare (1970), a biography of the Bard, and Nothing Like the Sun (1964), a novel about Shakespeare's love life.
Visit the Shakespeare section of our audio exhibition to listen to this recording, or start off on our Anthony Burgess On Tape home page and take it from there.
Later in the year we are looking forward to welcoming Sam Jermy, a University of Leeds postgraduate student working on a special research and cataloguing project. His work with the White Rose College of the Arts and Humanities is  supported by the AHRC through a Doctoral Training Partnership. Sam will work on the entire 1973 Shakespeare lecture series, creating catalogue descriptions that will make the collection fully accessible to researchers for the first time. Alongside this, Sam will create new web pages, podcasts and other materials to bring the audio recordings to new audiences.