NEWS AND BLOG POSTS
How many millions did Anthony Burgess make from the film of A Clockwork Orange?
Will Carr

22nd December 2021

Clockwork Controversy:
Myth: Anthony Burgess made millions from the film of A Clockwork Orange.
Fact: Anthony Burgess sold the film rights to his novel for $5,000, and later had to sue for a tiny percentage of the profits.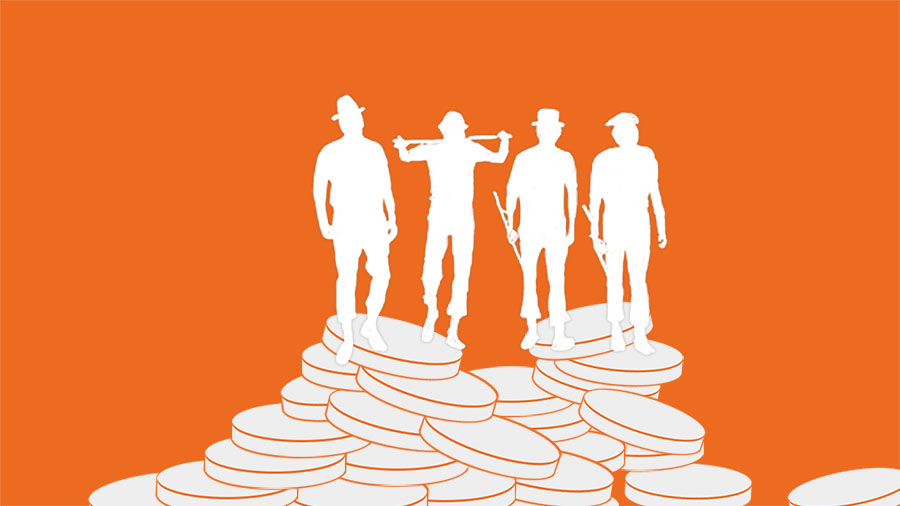 It is widely believed that anyone involved in a successful film reaps substantial financial rewards. Stanley Kubrick's A Clockwork Orange was certainly a successful film, earning 17 million dollars in cinemas in the US alone against a budget of 2.2 million dollars; it did well internationally, too, and was the third-highest grossing film in the United Kingdom in 1973.
The film was notorious for its depictions of sex and violence, which were the cause of media storms around the world. Anthony Burgess was to some extent its public face, giving interviews and comment to the press in the absence of the increasingly reclusive Kubrick. Given this, it would be reasonable to think that Burgess made a considerable amount of money from the film. However, this was not in fact directly the case.
After its first publication in 1962, Burgess's novel received mixed reviews and did not initially sell in large numbers. Nonetheless, growing interest in the work during the 1960s by artists, musicians and writers led to attention from the film world. The novelist and screenwriter Terry Southern, who had first established himself in cinema by working on the script of Stanley Kubrick's Dr. Strangelove (pictured), acquired the first film option on A Clockwork Orange via his business manager Si Litvinoff. The fee paid to Burgess in 1966 for a two-year option was $1,000. This option was twice extended by six months, for further payments of $1,000 each. If this option was ever exercised and a film put into production, the agreements show that Burgess would have been entitled to a substantial percentage of the budget of the film and 1.5% of net profits from it.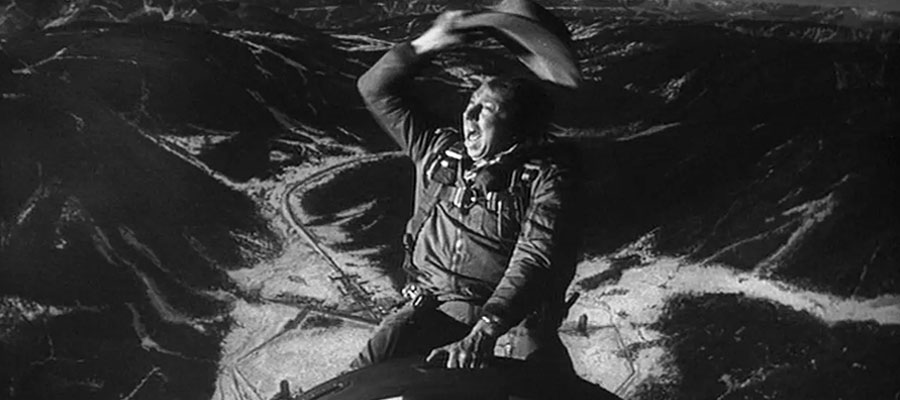 Terry Southern and the photographer Michael Cooper unsuccessfully attempted to get the project off the ground with the support of Litvinoff, and in 1969 Litvinoff commissioned Burgess to write his own script, with a view to the film being directed by Nicolas Roeg. For this quite separate piece of work Burgess was paid $15,000, though his script was never used and the project took a different path.
By early 1970 Litvinoff was in correspondence with Stanley Kubrick about A Clockwork Orange. In March 1970, Burgess made a new agreement with Litvinoff that waived all of his rights in any film made of his novel, forgoing his entitlement to any share of the profits or of a portion of the total budget, in return for a single payment of $5000. After Kubrick's film was released in 1971, Burgess became enraged that Si Litvinoff and Max Raab were credited as executive producers and were entitled to a percentage of the takings, while he received nothing more.
Why did Burgess make this deal, which appears to have been so disadvantageous? In his autobiography he writes that 'a bad contract had been drawn up. It was not long before I was forced to take Warner Brothers to court'. (Warner Bros. title card from A Clockwork Orange pictured here.)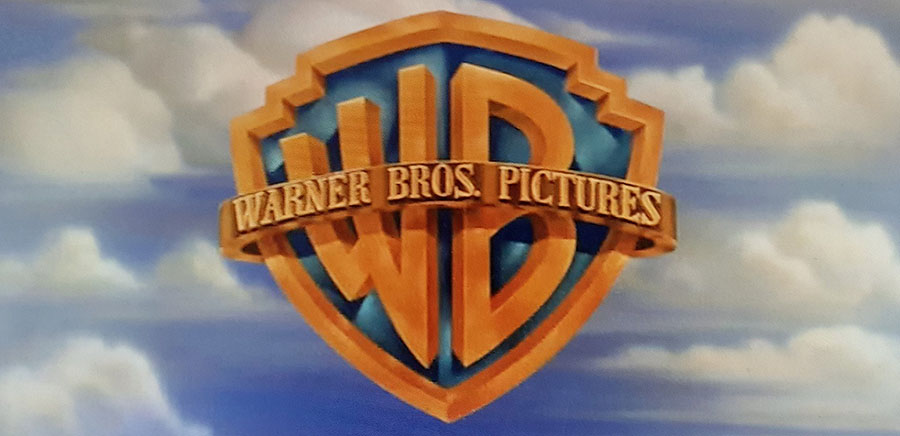 In court documents, he maintained that he had been extremely reluctant to sign the new contract, but had been given the strong impression that without him giving up his rights in March 1970 the film would not be made. We do not have the complete story of the circumstances and so the whole truth may never be known, and the detail of the subsequent pre-trial negotiations is not documented in the papers at the Burgess Foundation.
The case was eventually settled out of court. Burgess received no portion of the budget of the film, and 0.5% of net profits — somewhat less than the executive producers, but more than the $5000 for which he had sold the rights.
Over time Burgess would receive earnings from the film at this low rate, but these were dwarfed by the impact the film of A Clockwork Orange had on his wider career. While he was well known as a novelist before 1971, the global success of the film catapulted him to international fame, in demand for lecture tours, visiting fellowships, screenplays and theatre projects. The impact of the film on the fortunes of his novel itself was considerable, in that A Clockwork Orange has never been out of print in English since 1972 and has been translated into more than thirty languages. Burgess continued to benefit from these royalty payments.
While Burgess did not make millions from Stanley Kubrick's film, its success contributed to his own in the twenty years of productive writing and composing that followed.
This 'Clockwork Controversies' series, in which we will examine myths surrounding Anthony Burgess's most famous book, is one of several ways in which the Burgess Foundation is marking the 50th anniversary of Stanley Kubrick's film of A Clockwork Orange.
Find out more about the creation, meaning and legacy of Anthony Burgess's A Clockwork Orange elsewhere on our site.