NEWS AND BLOG POSTS
James Joyce's Dubliners: An Introduction
Burgess Foundation

12th June 2014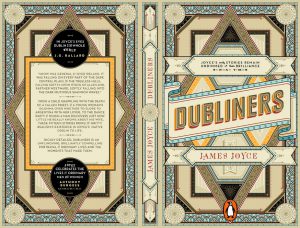 To celebrate the hundredth anniversary of Dubliners, James Joyce's famous collection of short stories, the Irish Times will be publishing (on 14 June 2014) a 'lost' introduction to Joyce's book, written by Anthony Burgess in the 1980s but never printed before now.
The correspondence files at the International Anthony Burgess Foundation explain the circumstances in which this long essay on Joyce came to be written, and the reasons why it did not appear in the book.
Liam Miller, the director of the Dolmen Press in Ireland, first wrote to Burgess on 5 October 1985 with a proposal that he should write an introduction to be included in a proposed limited edition of Joyce's Dubliners, illustrated by an Irish artist called Louis le Brocquy. All copies of the book were to be signed by the artist and bound in a specially prepared Irish linen. Miller had previously produced an illustrated edition of the Irish epic, the Táin, which was subsequently reprinted in paperback by Oxford University Press. He hoped that the illustrated Dubliners book would be equally successful.
Burgess agreed in principle to write the introduction, and he asked for a fee of GBP £1000, six copies of the book, plus an original artwork by Louis le Brocquy. Liam Miller replied that his budget would not allow a fee of more than 1000 Irish pounds (worth approximately GBP £830 at this time), but he mentioned the possibility of a subsequent trade edition for which Burgess might expect to receive more money.
With this agreement in place, Burgess completed his introduction at his house in Switzerland on 14 April 1986, but his wife decided not to deliver it until an additional payment had been extracted from the publisher.
Liana Burgess then wrote to the Dolmen Press to demand some extra money. She said that £1000 was Anthony's normal fee for an introduction of four or five pages, but Dolmen had asked for 20 pages and she felt that they should increase their offer accordingly. There is no reply to this letter in the file.
A few weeks later, Louis le Brocquy wrote to Burgess to express his sadness that Burgess would not be contributing to the book. Burgess's agent replied to Liam Miller that he had not refused to write the introduction and was still waiting to hear from Dolmen.
Liam Miller sent another letter to the agent which was apparently lost in the post. The gist of this letter was that he could not agree to include Burgess's contribution unless his original terms were accepted, but he would be pleased to publish whatever Burgess wanted to send him. Six weeks later, on 16 June 1986, Miller wrote again to say that the book had now gone to press without Burgess's introduction.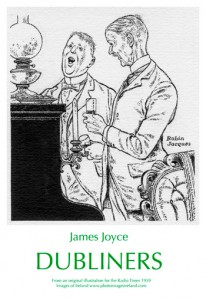 From the available documents, it seems clear that the project was derailed by the intervention of Liana Burgess and her demand for additional payments beyond what had been proposed and agreed. Burgess wrote an unpublished introduction and ended up being paid nothing, but he would have been delighted to know that his essay will now appear on the 100th birthday of Joyce's ground-breaking collection of stories, where it will be reunited on the page with Louis le Brocquy's illustrations.
Curiously (and uncharacteristically), Burgess appears not to have kept a copy of his text, which disappeared from sight in the offices of his London agent until it was rediscovered a few months ago.
The original typescript of this introduction is now in the archive of the International Anthony Burgess Foundation in Manchester, along with copies of his three books about James Joyce and a wealth of other critical writings.
The Foundation's library is open by appointment every weekday, and a number of free public tours are available throughout the year. For further details, please contact us on events@anthonyburgess.org