NEWS AND BLOG POSTS
Manchester International Festival: The World Was Once All Miracle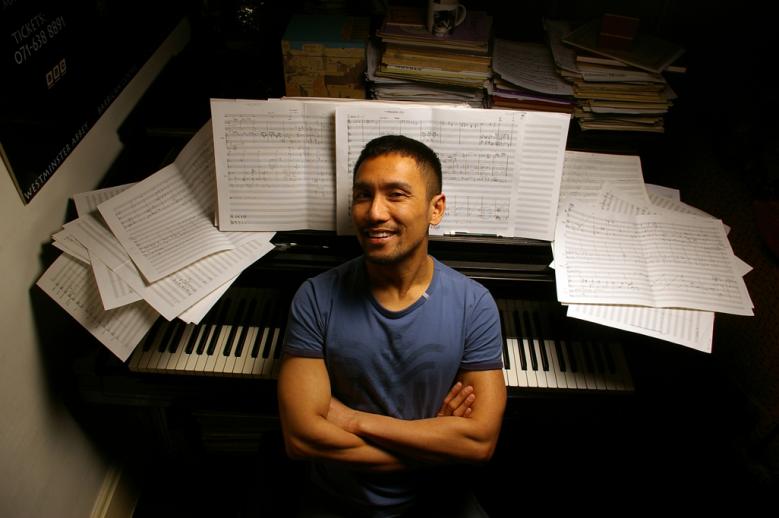 The International Anthony Burgess Foundation and the Manchester International Festival announce the world premiere of a new song cycle for baritone and orchestra by the composer Raymond Yiu, The World Was Once All Miracle.
Commissioned by the Burgess Foundation as part of the celebrations of the centenary of Anthony Burgess in 2017, the new piece is a setting of six poems by Burgess that will be performed by the BBC Philharmonic Orchestra as part of the Manchester International Festival at the Bridgewater Hall on 4 July 2017.
Raymond Yiu has had a long creative relationship with the writing and music of Anthony Burgess. He writes:
"My first contact with Anthony Burgess was through a copy of his musical autobiography This Man and Music that I picked up more than two decades ago. I have always had an image of him as a composer who wrote books rather than a novelist who wrote music. His music, especially the magnificent Symphony in C, has become a fascination of mine. The World Was Once All Miracle provides me the perfect opportunity to pay tribute to an artist whose cross-disciplinary talent is too all-embracing and dazzling to be appreciated fully in a single artform."
Raymond Yiu (姚恩豪, b. 1973) is a composer, jazz pianist, conductor and writer on music. Born in Hong Kong, he came to England in 1990 and started piano lessons at the age of four. He began writing music as a teenager, and took up composing again while he was studying at Imperial College. As a composer, Raymond – like Anthony Burgess – is largely self-taught. And again like Burgess he has written for many different ensembles, including work for orchestra, chamber groups, brass bands, chorus and many more. In 2015 Raymond was commissioned by the BBC to write Symphony, for countertenor and orchestra, a piece inspired by a poem by Basil Bunting and setting texts by Walt Whitman, Constantine P. Cavafy, Thom Gunn and John Donne. The world premiere was given by Andrew Watts, the BBC Symphony Orchestra and Edward Gardner as part of the BBC Proms 2015.
This major new commission continues our ongoing collaboration with the BBC Philharmonic Orchestra, and we are delighted to present a concert for the first time in partnership with the Manchester International Festival. Conducted by Michael Francis and with Roderick Williams performing baritone, this event is a highlight of our year-long celebration of the centenary of Anthony Burgess.
The world was once all miracle. Then everything started to be explained. Everything will be explained in time. – Anthony Burgess, Earthly Powers (1980)
For tickets and booking information please visit Manchester International Festival.