NEWS AND BLOG POSTS
Observer / Anthony Burgess Prize for Arts Journalism: the judges
Burgess Foundation

28th April 2015
The 2015 Observer / Anthony Burgess Prize for Arts Journalism is now open.
Here are the judges for this year, who will be joined by Robert McCrum from the Observer and Will Carr from the International Anthony Burgess Foundation.
Kate Mosse (chair)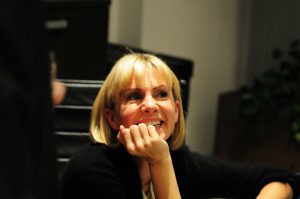 Kate Mosse is an international bestselling novelist, non fiction author and playwright.  Her historical adventure novels of the Languedoc Trilogy – Labyrinth, Sepulchre and Citadel – are published in 42 languages and have sold more than 6 million copies throughout the world.  Her bestselling Gothic fiction includes The Mistletoe Bride & Other Haunting Tales and The Winter Ghosts, for which she  is currently writing the screenplay for the film adaptation.
Mosse has begun work on a major series of historical novels  – The Burning Chambers Trilogy – covering three hundred years of Huguenot storytelling. Set in 16th century Languedoc, 17th century Amsterdam and 19th century South Africa, in the early years of the 18th century, the first in the Trilogy will be published by Pan Macmillan in Spring 2018.
The Deputy Chair of the Board of the National Theatre, Mosse is the Founder & Chair of the Bailey's Women's Prize for Fiction Board (formerly the Orange Prize), Patron of the Consort of Twelve and is on the Executive Board of Women of the World.  Kate was awarded the Spirit of Everywoman for Services to the arts in 2012 and received an OBE for services to literature in 2013.
Alexandra Harris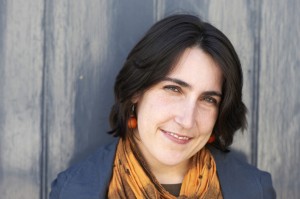 Alexandra Harris is the author of the acclaimed study Romantic Moderns, which traces connections between some of the most brilliant artists and writers of the twentieth century, including Virginia Woolf, John Piper, Bill Brandt, Eric Ravilious, Rex Whistler, and the Sitwells. She has also written an introduction to Virginia Woolf and edited (with Lara Feigel) a collection of essays about modern art and the seaside.
Her new book Weatherland, a literary history of English weather, will be published this autumn. She is a senior lecturer in English at the University of Liverpool, a BBC New Generation Thinker and a Fellow of the Royal Society of Literature.
Ruth Scurr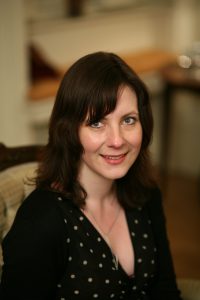 Ruth Scurr is an historian, biographer and literary critic.  She teaches history and  politics at Cambridge University, where she is a Lecturer and Fellow of Gonville & Caius College.  Her first book, Fatal Purity: Robespierre and the French Revolution won the Franco-British Society Literary Prize in 2006 and was listed among the 100 Best Books of the Decade in The Times in 2009.  Her second book, John Aubrey: My Own Life, was published by Chatto & Windus in March 2015.
She reviews regularly for the Times Literary Supplement, the Telegraph and the Wall Street Journal.  She was a Booker Prize judge in 2007, a Samuel Johnson Prize Judge in 2014 and is a member of the Folio Prize Academy.