NEWS AND BLOG POSTS
Remembering Kevin Jackson, 1955-2021
Andrew Biswell

21st May 2021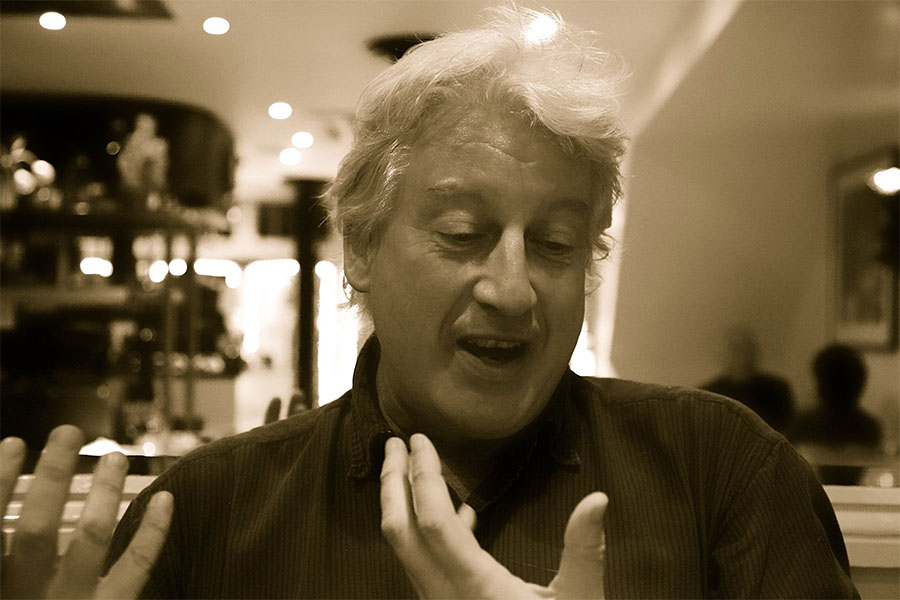 Kevin Jackson, who died on 10 May aged 66, was a man who distinguished himself in many areas of creativity. Among other accomplishments, he was a writer, broadcaster, film director, poet, songwriter, and anthologist. His knowledge and enthusiasms were large and contained multitudes. He was also a gifted raconteur and a master of the art of conversation, as everyone who met him will remember.
Kevin grew up reading Anthony Burgess in the Observer, and he said that he regarded Burgess as his distant teacher and role model. Later on, he was one of the first people to be invited by Liana Burgess to become an honorary patron of the International Anthony Burgess Foundation.
The community of Burgess scholars gained from his generosity in various ways. In 1987 he went to Venice with Anthony and Liana Burgess to make a film presented by Russell Davies for BBC television's Saturday Review. The programme he directed, Burgess at Seventy, remains one of the best documentaries about the man and his work. The film includes interviews with friends and contemporaries such as Martin Amis and Paul Theroux.
In 1998 Kevin outlined his plans for a BBC documentary called The Burgess Variations. The resulting two-part profile, written and directed by Jackson with David Thompson as producer, is the most in-depth film made about Burgess. Jackson and Thompson summed up their aims in a fax to Liana:
By taking Burgess's passion for music — from the pub piano and popular songs of his childhood to the classical universality of Beethoven, from the genius of Mozart to Burgess's own compositions — we would map out his life in chronological sequence but divide it into thematic sections (something like Elgar's Enigma Variations).
In 2002 Kevin edited the first posthumous selection of Burgess's poetry, published by Carcanet under the title Revolutionary Sonnets. The book contains an affable personal introduction, and readers continue to find it valuable. When Paul Phillips published his study of Burgess's music in 2010, Kevin reviewed it positively in the Literary Review.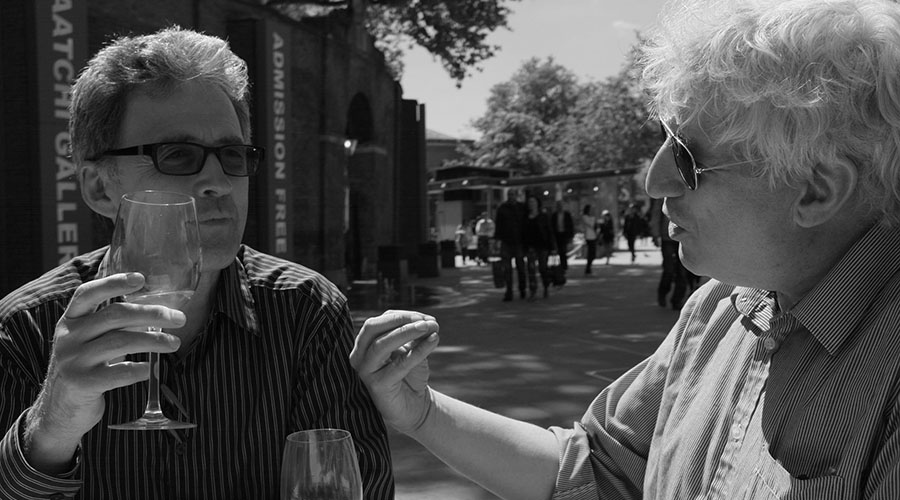 He kept in touch with the Burgess Foundation: he gave a talk at the Clockwork Orange conference in 2012, and he recently agreed to edit Inside Mr Enderby for the Irwell Edition. For the Burgess centenary in 2017, he wrote a memory for our website and another article for Prospect, delivered an essay on BBC Radio 3, and chaired the judging panel for the Observer/Anthony Burgess Prize for Arts Journalism.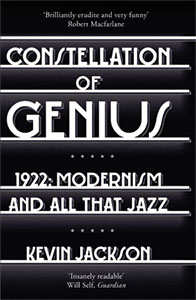 Kevin began his professional life as a radio producer in the early 1980s, before moving into television. By the early 1990s he was a staff-writer on the arts desk of the Independent, and he became known to many readers when he was appointed as their film critic. His extensive knowledge of the history of film led to a number of important publications: The Language of Cinema, an early book for Carcanet; Lawrence of Arabia, a brilliant monograph on David Lean's masterpiece for the BFI Classics series; and a biography of the British film director Humphrey Jennings, which remains the standard work on the subject.
Some of his other books were boldly experimental and eccentric: Letters of Introduction, a series of alphabetical essays; Invisible Forms, a study of literary paratexts; and A Ruskin Alphabet. He also conducted a long and revealing series of interviews with Iain Sinclair, published under the title The Verbals. Sinclair responded by including him as one of the characters in a creative non-fiction book, London Orbital. There is talk of at least one more book which was complete at the time of his death.
Liana Burgess once told Kevin that his name translated into Italian as Calvino Jackson: a joke of which he was fond. He was proud to be a freelance writer in the tradition of Burgess, whose writing he admired, though not uncritically.
We will miss his enthusiasm and his company. Next year the Burgess Foundation is planning an event linked to Kevin's book Constellation of Genius, which documents artistic developments in the year 1922. It is sad to think that what would have been a celebration will now be a memorial. There is no doubt that the life of the writer we will go on remembering was always lived to the full.
---
The writer and performer Ben Cottam writes:
I first met Kevin Jackson at a meeting of my university's vampire society; an apt setting to encounter a man of such eclectic and esoteric interests. I flushed a blood red crimson after enquiring whether he was aware of the other Kevin Jacksons — the author, biographer, critic, director, etc — whose work I had discovered. They were all him! Kevin saw the funny side, as he did with most things, always wearing his considerable learning with admirable lightness.
At that formative age, vaguely aspiring to lead some sort of creative life, I could not have been more fortunate than to have met Kevin. Never embittered by the challenges of freelancing, his enthusiasm for his own projects was greatly inspiring. Not only a role model but a champion, he was hugely generous with his time, contacts and advice. And I was far from the only novice he encouraged.
Kevin was fond, in his entertaining correspondence, of referring to literally everyone as his 'grate frend', in imitation of his beloved Molesworth. Somehow, it is only now he is gone, with his vast social circle coming together to share memories of him, that I realise he was not joking. Kevin didn't do acquaintances. For all his many talents, perhaps the most remarkable was his capacity for friendship, especially given how incredibly busy with work he always was.
But no deadline seemed too important to deter Kevin from seeing pals and he could be summoned at short notice from rural Cambridgeshire (though never by mobile phone, an innovation he continued to maintain would never catch on) to any interesting event. How I shall miss turning up to some Soho pub and hearing his voice boom from across the throng as he caught sight of you, as though nothing gave him greater pleasure than your arrival.