NEWS AND BLOG POSTS
The Brain Killers
Burgess Foundation

20th February 2015
In 1975, while teaching at Iowa University, Anthony Burgess was visited by the actor Burt Lancaster and the Italian director and screenwriter, Gianfranco de Bosio, with whom he had worked on the television series Moses the Lawgiver. Lancaster and de Bosio hoped to persuade Burgess to write a film script based on the life of Daniel Paul Schreber (1842-1911), with the production financed – as with Moses – by Lew Grade.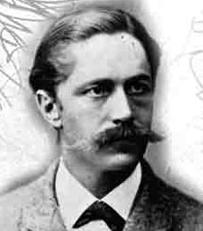 Born on 25 July 1842 in Leipzig, Daniel Schreber pursued a career in law, eventually becoming presiding judge of the Saxon Supreme Court in 1893. Throughout his legal career however, Schreber suffered from bouts of mental illness: the first occurred when he was 42, and the second shortly after his promotion to the Supreme Court. Schreber remained in psychiatric care until 1902 and, shortly after this period of treatment ended, he published a memoir of his experience of mental illness, Memoirs of My Nervous Illness (original German title Denkwürdigkeiten eines Nervenkranken), which became an influential book in the history of psychiatry and psychoanalysis, thanks in particular to its interpretation by Sigmund Freud in 1911.
Burgess agreed to become involved in the film project and a draft of his 39-page screenplay (with occasional annotations by Burgess) survives in the Burgess Foundation's archive. Burgess's screenplay, titled Nerve Case and later The Brain Killers, opens with Schreber as a middle-aged man and documents his life partly in flash-back. The closing scenes of the film see Freud delivering a lecture on Schreber's case.
Several books that relate specifically to Schreber, such as English and Italian editions of Schreber's memoir and William G. Niederland's The Schreber Case: Psychoanalytic Profile of a Paranoid Personality (1974), are to be found among the collection of books owned by the Burgess family that are now held at the Burgess Foundation. To these titles may be added a range of other books relating to Freud and psychoanalysis in general, which document Burgess's deep interest in this topic.
Ultimately the proposed film project failed, and Burgess's The Brain Killers remains one of a number of unproduced film scripts in the archive. Others include Blasts from the Smallest Room, which is a treatment of the first two Enderby novels; The Black Prince; Attila, which appears in a different form as 'Hun' in the short story collection The Devil's Mode; Transvaal Episode (from the novel by Harry Bloom); and Eternal Life, adapted from the French novel by Jacques Attali. Where possible, Burgess re-worked material into other projects: material from an unproduced television series about Freud was subsequently used in his novel, The End of World News (1982).
By Anna Edwards