NEWS AND BLOG POSTS
The Earthly Powers Bookshelf: Somerset Maugham's Malaysian Short Stories
Graham Foster

4th December 2020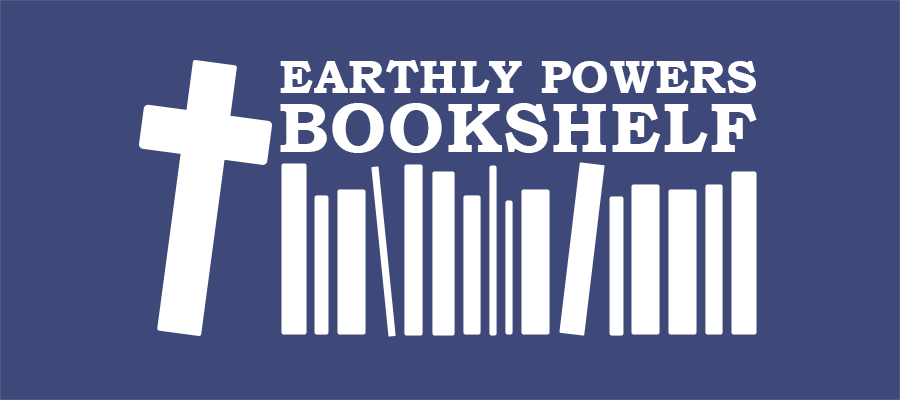 Anthony Burgess's Earthly Powers is a book made up of other books. The Earthly Powers Bookshelf charts that literary map, using as its base Burgess's library at the International Anthony Burgess Foundation.
---
Anthony Burgess lived and worked in the Federation of Malaya between 1954 and 1957. He was a witness to the brutal civil war known as the 'Emergency' and the final days of the British Empire leading up to the declaration of Merdeka (Independence) in 1957. These events inevitably influenced his fiction. The three volumes of The Malayan Trilogy fictionalise some of the scenes he witnessed in Kuala Kangsar in the state of Perak and Kota Bharu in Kelantan. Later novels, such as Beard's Roman Women and Nothing Like the Sun, also show some influence of Burgess's time in Malaya.
In Earthly Powers, Burgess's experiences of Malaya are blended with other sources to create a facsimile of a period in the country that he did not witness. Kenneth Toomey visits Malaya in the 1920s, when colonialism seemed to be flourishing in the towns, plantations and kampongs. The primary sources for this version of Malaya were Somerset Maugham's short stories set there, which form a substantial volume of his Collected Short Stories.
The Malaya of Maugham's stories is very unlike the place depicted in Burgess's early fiction. The Malayan Trilogy, following the adventures of a colonial education officer, makes strenuous efforts to describe the lives of the local population, and to reflect the diversity of the people who called Malaya home. The characters who observe and narrate the action include Malays, Indians, Chinese, Tamils, Sikhs, and people of multiple heritage. Maugham's Malaya mostly reveals the lives of the colonial Europeans, primarily the English and Dutch who went to South-East Asia to work in the rubber industry. Where the ordinary people of Malaya appear in Maugham's stories, they are ill-defined, mysterious, and usually malevolent. In the introduction to his edition of Maugham's Malaysian Stories, Burgess describes this situation:
When a European paid a visit to the East Indies, the only Malays, Indians and Chinese he would meet were coolies on rubber plantations, houseboys and cooks in bungalows, barmen in clubs and hotels, clerks in offices, orderlies in hospitals. He tended (especially if he could not speak their languages) to regard them as mere colourful 'extras', with no opportunity to star in the drama of Oriental life.
We find an example of this in 'The Force of Circumstance', a story which portrays the disintegrating marriage of two British colonials in Malaya. The wife discovers that her new husband has had children with a young Malay woman prior to their marriage, and she (the wife) leaves him to return to England. The Malay woman herself is never fully described, and acts as a mere plot device, spurring the drama between the British characters. In 'The Vessel of Wrath', there are no Malayan characters at all. Instead, Maugham focuses on the conflict between virtuous missionaries and a roguish European criminal named Ginger Ted.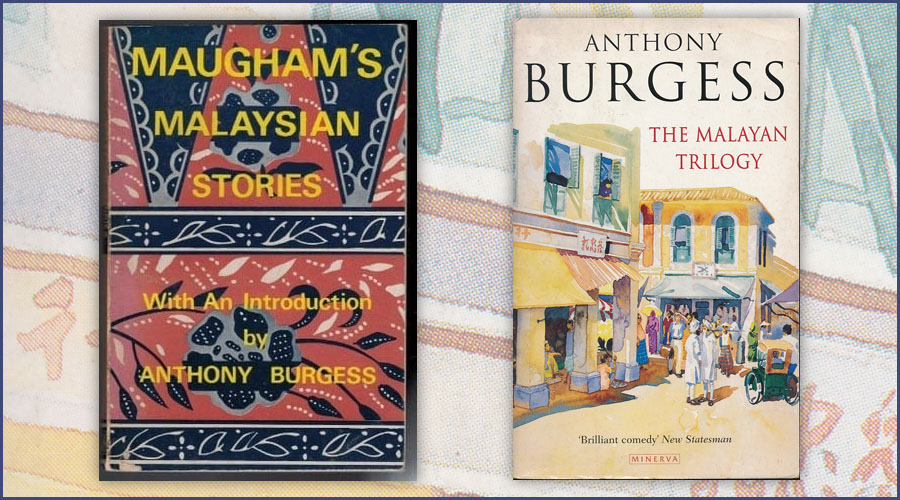 This is the milieu that Burgess attempts to recreate in Earthly Powers. We first see Toomey in Malaya playing bridge with planters in the Idris Club, a drinking establishment where the members drink Booth's gin and read the Illustrated London News. As with Maugham, the drama of Toomey's visit to Malaya comes chiefly from his interactions with other colonials. For example, he is accused of being homosexual by the District Officer at the colonial club in Kuala Kangsar, and his primary relationship in Malaya is with a European doctor, Philip Shawcross.
The only local who does not appear as an 'extra' is Mr Mahalingam, whose interaction with Toomey drives a significant part of the plot. After Dr Shawcross fails to cure his son, Mahalingam places a curse on him. This plot-line may have found its origin in one of Maugham's stories. 'P. & O.' is about a planter called Mr Gallagher who falls ill with a fatal case of the hiccups. It is later revealed that his Malay lover has put a curse on him because he has left her to return to England. Similarly, Earthly Powers depicts Malays who are involved in dangerous witchcraft. This also fits with Burgess's other discussion of religious mythology and the supernatural challenges to Toomey's rationalism.
While Maugham's stories provide the bedrock of Burgess's evocation of an earlier time, his own experiences of Malaya are not wholly absent. Toomey shares Burgess's interest in the languages spoken in the country, and he witnesses the plight of the Malays suffering from leprosy in Philip's hospital. Philip also recounts a story about drinking with the Malays:
When I first came here I tried to be matey, you know, sitting at tables with them in drinking shops, chewing the fat. Then one day one of them said to me, Bengali he was, you know, Doctor Shawcross, I despise you. That gave me a shock, I can tell you, but I said why? Because, he said, you lower yourself by drinking with people like me.
This resembles a story Burgess tells in the first volume of his autobiography, Little Wilson and Big God, in which a Tamil accuses Burgess of a similar transgression.
Maugham's stories have much the same influence on Earthly Powers as the character of Maugham does himself. If Toomey started out as a facsimile of Maugham, he does not end the novel that way: Burgess develops Toomey so that he is distinct from his influence, a character of Burgessian creation. The Malayan scenes in Earthly Powers may have their foundation in Maugham's stories, but they are more nuanced and detailed, leaving room for the complexity of South-East Asia to encroach on the colonial experience.
---
Photographs above: Anthony Burgess teaching in Malaya (top); Somerset Maugham (bottom)
Throughout 2020, the Burgess Foundation is celebrating the fortieth anniversary of Earthly Powers, of which this series is a part. Find out more about the Earthly Powers 40 project.