NEWS AND BLOG POSTS
The Joyce of Cooking
Andrew Biswell

16th June 2021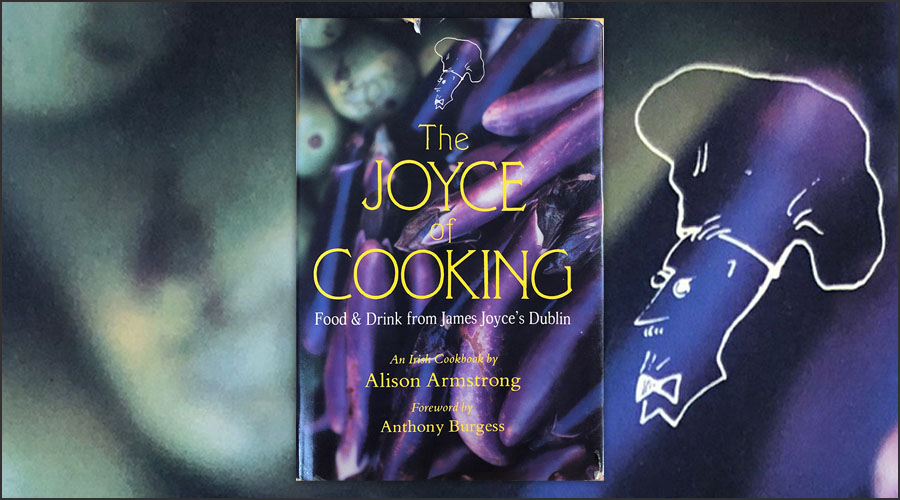 James Joyce's famous novel Ulysses, published 99 years ago in 1922, takes place on a single day: 16 June 1904. Anthony Burgess celebrates this date in one of the songs from his Ulysses-inspired musical, Blooms of Dublin, with these lyrics: 'Today / It's the sixteenth of June today / And from morning till noon / The hours to come / Will add up to a humdrum / Sum – mer's day.'
On 16 June 1982 Burgess marked the centenary of James Joyce's birth by attending the Bloomsday celebrations in Dublin, keeping company with Patrick Hillery (the President of Ireland) and international writers such as Fritz Senn, Angela Carter, William Empson and Jorge Luis Borges. The events in Dublin in 1982 provide the conclusion to the second volume of Burgess's autobiography, You've Had Your Time.

Four years later, he contributed a foreword to a book called The Joyce of Cooking: Food and Drink from James Joyce's Dublin by Alison Armstrong, a compendium of recipes for meals to be found in the pages of Joyce's novels and short stories. The book was published in 1986, and its title is a pun on 'the joys of cooking', with a possible echo of The Joy of Sex, the best-selling paperback by Dr Alex Comfort, of which Burgess also owned a copy.
Burgess claims in his foreword that Joyce is one of the best writers about food after Charles Dickens. He recalls a Dickensian breakfast from The Pickwick Papers, consisting of 'hot muffins, mutton chops, grilled kidneys, eggs like miniature dawns, thick slices of good red beef, coffee hot and strong like a punch in the gullet.' He goes on to say that Joyce's meals 'can be prepared in the simplest of kitchens, and nothing will turn the stomach.' The recipes collected by Armstrong confirm Burgess's argument, first put forward in Here Comes Everybody, that Joyce was writing for and about ordinary people. Among the meals catalogued by Armstrong there is 'no nonsense about marination or deep freezing.'
One of the difficulties with a James Joyce cookery book is that Joyce himself often preferred drinking white wine to eating food, and Burgess claims that Joyce's early death from stomach ulcers was hastened by his over-consumption of alcohol.
Nevertheless, Armstrong's book offers 240 pages of instructions for preparing a variety of tasty dishes, including pineapple rock, fruit cake with tawny sherry, devilled crab, 'poached eggs on ghost' (from Finnegans Wake), nutty gizzards, stuffed pork steaks, Molly Bloom's potato cakes, plum cake with almond icing (from Dubliners), mouldy tripes en casserole, and cold sheeps' trotters sprinkled with pepper.
There is a section on Bloomsday breakfasts, with particular reference to the chapter of Ulysses which begins thus: 'Mr Leopold Bloom ate with relish the inner organs of beasts and fowls. He liked a thick giblet soup, nutty gizzards, a stuffed roast heart, liver slices fried with breadcrumbs, fried hencod's roes. Most of all, he liked grilled mutton kidneys which gave to his palate a fine tang of faintly scented urine.'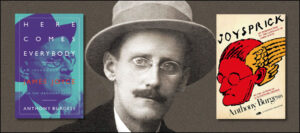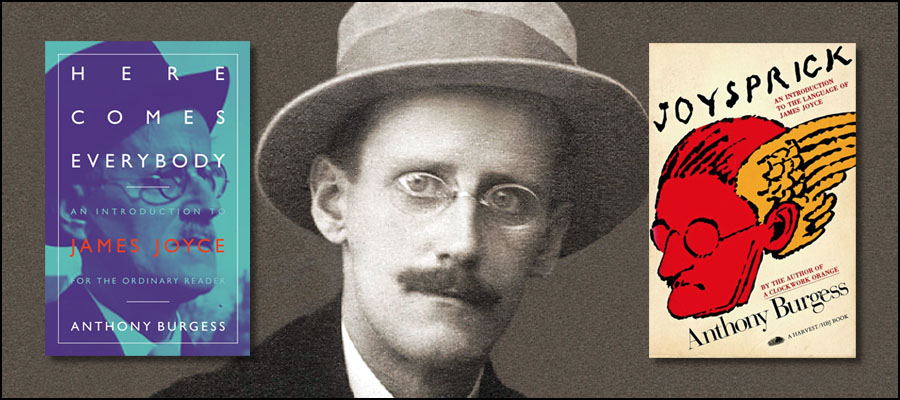 Let us turn to 'Bloom's Breakfast' on page 49. Armstrong's method is as follows: first clean your kidneys by soaking them overnight in cold salty water. Cut them into slices, fry them in butter, spice and season with sage, salt and pepper. Add a splash of cognac and serve on toast.
In his foreword, Burgess makes connections between Joyce and the food of his youth. He writes: 'Brought up in an Irish family that had been used to poverty, I still prefer Irish stew and mutton hash to caneton à la presse and veau Marengo.' The latter is a reference to the dish eaten by Napoleon Bonaparte after he had defeated the Austrian army at the Battle of Marengo in 1800. This event is described by Burgess in his novel Napoleon Symphony.
The Joyce of Cooking is a fascinating publication: well researched and playfully written, it is full of useful information about how to recreate the smells and flavours that would have been familiar to Joyce and his cast of fictional Dubliners on Bloomsday in 1904.
We hope that you will enjoy, or have already enjoyed, a happy Bloomsday. Next year the Burgess Foundation will be celebrating the 100th anniversary of Joyce's Ulysses — frequently claimed by Burgess as his favourite novel — with a variety of in-person and online events. You can expect music, food, omni-lingual puns, playing cards and much more besides. We look forward to seeing you there.