NEWS AND BLOG POSTS
The Reading Lists of David Bowie and Anthony Burgess
Graham Foster

8th January 2019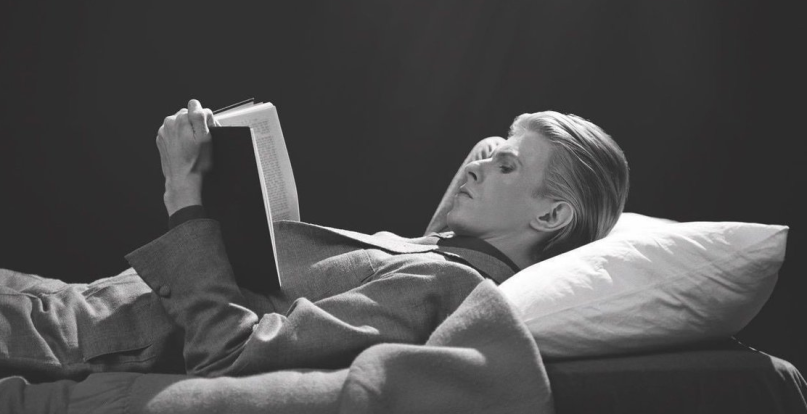 In 2013, the curators of the exhibition David Bowie Is revealed a list of the singer's 100 favourite books. Among the titles that Bowie held dear are novels, political books, musical biographies and comic books, all of which reveal much about his preoccupations and the influences on his own creative output. Two of Anthony Burgess's novels feature on the list, A Clockwork Orange (1962) and Earthly Powers (1980), and it's easy to see Burgess's influence on Bowie's music throughout his career.
The Nadsat slang of A Clockwork Orange appears in several of Bowie's songs from his early music on the 1972 album The Rise and Fall of Ziggy Stardust and the Spiders from Mars, to his final album, Blackstar (2016). The song 'Suffragette City' from the former album contains the line 'droogie don't crash here', while the song 'Girl Loves Me' from the latter album is written in a blend of Nadsat and the gay slang Polari.
Burgess's novel and Stanley Kubrick's 1971 adaptation were a key influence on Bowie's Ziggy Stardust persona and the aesthetic surrounding the music. While in character, Bowie would begin concerts by playing a recording of Beethoven's Ninth Symphony, a key musical motif in Burgess's novel.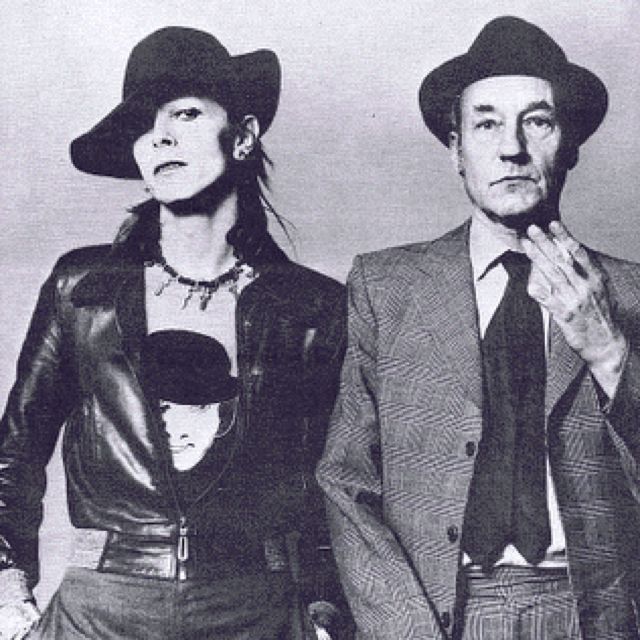 In a 1993 interview with Rolling Stone, Bowie looked back on the creation of the character: 'The idea was to hit a look somewhere between the Malcolm McDowell thing with the one mascaraed eyelash and insects. It was the era of Wild Boys by William S. Burroughs. [It] was a cross between that and Clockwork Orange that really started to put together the shape and look of what Ziggy and the Spiders were going to become.'
Away from Burgess's direct influence on Bowie's music and lyrics, there are connections between Bowie's reading list and Burgess's own attempt to document his favourite books, Ninety-Nine Novels (1984). A significant influence that appears on both lists is George Orwell's novel Nineteen Eighty-Four. Burgess's novel 1985 is a direct response to Nineteen Eighty-Four, and engages with Orwell's text in inventive ways, including a non-fiction examination of the role of dystopian fiction in portraying the present-day world. Bowie, thinking along similar lines, endeavoured to write a stage musical inspired by Orwell's novel. This never came to fruition as Orwell's estate refused to grant permission, but some songs, including '1984' and 'Big Brother', appeared on his 1974 album Diamond Dogs.
There are other points of convergence between Burgess's and Bowie's lists, including A Confederacy of Dunces (1980) by John Kennedy Toole and Room at the Top (1957) by John Braine. These novels reveal the breadth of Burgess's and Bowie's reading interests. The former novel is, in Burgess's words, a 'comic extravaganza' in which the protagonist, Ignatius J Reilly, rages against modernity while simultaneously enjoying its comforts. Braine's novel, on the other hand, is a realist study of a young man's attempts to increase his social standing which Burgess notes for 'its lack of humour and irony'. These choices may reflect Burgess's and Bowie's status as outsiders, artists whose work stands at odds with that of their contemporaries.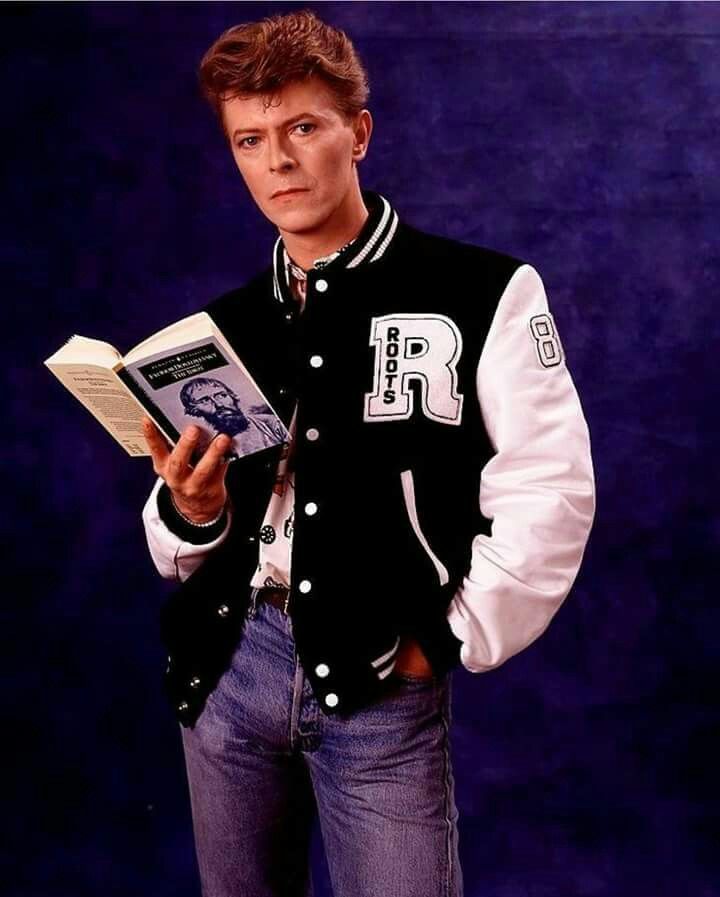 There is also some crossover in both Burgess's and Bowie's favourite writers. While the books they have selected are different, both lists feature William Faulkner, Christopher Isherwood, Muriel Spark, Vladimir Nabokov, Saul Bellow, J.B. Priestley, Evelyn Waugh and James Baldwin.
It is useful to note that Burgess's list only includes novels written in English, but Bowie's list has no such limitations. There are translations, non-fiction and poetry on Bowie's list that Burgess has written about elsewhere. The Waste Land by T.S. Eliot, selected by Bowie, is one of Burgess's key literary influences and he not only wrote frequently about the poem, but he also staged dramatic readings of the poem while he was teaching in Bamber Bridge and composed a complete musical setting for Sarah Lawrence College. The Waste Land can be seen to influence Bowie's lyrics in songs such as 'Eight Line Poem' (1971) and arguably Eliot's patchwork technique can be seen throughout Bowie's songwriting career.
A comparison of these reading lists shows Burgess and Bowie to be very similar artists, despite the wild differences in their creative work. They both valued a blend of serious and comedic work, both were drawn to stories of outsiders and dystopian worlds, and both explored experimental works such as those by Nabokov and Spark. That Bowie valued two of Burgess novels in his top 100 then is no surprise, and shows that despite their different backgrounds they can be seen as kindred spirits.