NEWS AND BLOG POSTS
Why We Love This Family of Usurpers: Anthony Burgess on the Royals
Here is part of an article by Anthony Burgess from Paris Match, published on 7 August 1981, written for a French readership on the occasion of the wedding of Charles and Diana. Burgess's predictions about the future of the Royal Family are largely incorrect on matters of detail, but his larger analysis remains relevant this Jubilee Weekend. The article offers an interesting insight into his thinking about his own Catholic – not to say Jacobite – heritage. The article has never been published in English.
Why we love this family of usurpers
On his deathbed, my father made me swear that I would never swear allegiance to the Hanover dynasty, and reminded me that the last true king of Great Britain had been deposed in 1688 and that those who followed were usurpers and heretics.
This was an unusual moment, and one which I thought would amuse my French Republican readers. It is doubtful, however, that these readers
will fully understand what was going on in the throbbing head of my poor father. He came from an old English Catholic family that had refused to give in to the Reformation. King Henry VIII had forced England to break with the Roman Church, and had given the English a choice: recognise the monarch as the head of the church and live peacefully, or insist that the Pope is the head of the church and, like Sir Thomas More, to be publicly beheaded. My family was not so important as to have the honour of producing martyrs, and kept quiet their adherence to Rome. But one day came, in 1685, when James, Duke of York – a remarkable soldier who hated the Dutch Protestants: it is he who gives his name to New York – assumed the British throne as James II. His grandmother-in-law was Mary Stuart, Queen of the Scottish Catholics and executed by the English Protestants, and James remained loyal to the family faith. He restored Catholicism to Britain, but the British refused to return to their former religion. They offered the crown to a Dutch Protestant named William of Orange, who had just married the Protestant daughter of James, Mary; and, on her death, the throne passed to the German branch of the family, the Hanovers, who to this day are installed at Buckingham Palace.
But James II had other descendants, the most famous of whom is the prince Charles-Edward Stuart, 'Bonnie Prince Charlie'. In 1745, he led an army of Scottish Catholics against the English Protestants, to try and win back the British throne. He got things badly wrong, but represented for the English and Scottish Catholics the last legitimate heir to the crown. These were loyalists, calling themselves 'Jacobites' in honour of his grandfather James II, and my father was of their colour. Altogether, I respected his last wishes. I still think that the Hanovers are usurpers, and if there was a Catholic Stuart in exile in France, who wanted to overthrow the British throne, I would probably swear my allegiance to them. This, of course, is pure romantic fantasy.
Most interesting is the fact that so many of the Jacobites like my father, and my grandfather before him, did not become republicans. In the absence of a Catholic king, they preferred any Protestant monarch over an elected president: freemason, German, Jew or Hottentot. For Republicanism never had much appeal for the British. In 1642, a Stuart king, Charles I, was chased off the throne by republican Puritans under Oliver Cromwell ; and in 1649 he was publicly executed, becoming an authentic martyr to the British constitution, and, in passing, to the Church of England. Certain English Protestants name Saint Charles the martyr in their prayers. Oliver Cromwell governed Great Britain with the title 'Lord Protector' – a fantastic name for a president – but when he died, the British wanted a new king. Since then, things have never changed: a king or a queen. Unlike the French, the British are not inclined to attach intellectual justifications to their gut feelings; and if you were to ask an average Briton these days if we should celebrate the royal wedding, because he loves the queen and her offspring, he will be perfectly able to tell you. He may reply, with some ardour, something like: 'Cor blimey guvnor! They've never done any wrong to us, have they? I mean to say, they're not like those dodgy politicians, are they?'
And there, in my opinion, is the nub of the matter. Mr Mitterand and Mr Reagan, two fine presidents, are political men and political men are dangerous. They are dangerous because they want power: they would not have run for office if they had not thought that exercising power was the best way of being. It was the philosopher-historian-statesman lord Acton who said: 'All power corrupts. Absolute power corrupts absolutely. All great men are evil.' The British believe this to be true, and see in the British monarchy a power that is not base, that is not strongly desired by the one who possesses it, and that, at bottom, is not power over very much at all.
[…]
But for the British, it is probably the sense of national continuity embodied in the monarchy that seems more important than any moral example the royal family can set. The British people have never fought an immoral sovereign. King Edward VII was a notorious drinker, gambler, glutton and fornicator, who drew up the Entente Cordiale and loved haute cuisine; but the people loved his carnal grossness, taking it as a sort of guarantee of virility. If the Queen entertained gigolos in secret, that would undoubtedly do her some damage because she is the mother of the Britons, those hypocrites, who judge the sexes differently. But the fact that she likes fast cars and thoroughbred horses is considered commendably human. She sometimes has cause to be super-human, as when she does not flinch at the changing of the guard when a young soldier fires blank rounds at her. The British expect courage in their monarchs and generally get it.
[…]
The streets have been draped in bunting, the silver trumpets are ready to sound, the poems have been written for the occasion, the pubs are staying open later,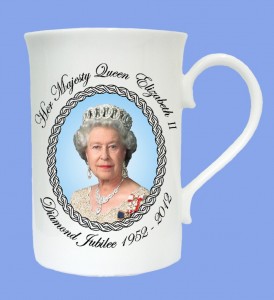 people let fireworks off on the Thames: it is the kind of pomp and ceremony that an ordinary president – a man of the people elected by the people – could never hope to receive. This is not a bad thing, and may indeed be a good thing. The British are not only looking back to the past, over fifteen hundred years of monarchy – with only a single, brief interruption, for a failed republican experiment – but they are also looking forward to a future when a King Charles III reigns with a queen named after a pagan goddess (she would do well to find a Christian name hidden in a corner of her birth certificate). If, as seems likely, the Queen abdicates in order to give her son the chance of having a long reign (a chance that was not afforded King Edward VII), then Charles III will rule over what will be one of the most exciting times in British history, taking the kingdom into a new century. It does not seem very likely that the monarchy will be abandoned in favour of a new British Republic. There are plenty of republicans in Canada, in Australia and in New Zealand, electing their presidents and separating themselves from a head of state so far away in London, but for the majority of the Crown's subjects the monarchy does not seem an anachronism. There are too many examples, after all, of useless or venal presidents – in America, Nixon has damaged his office so much it may never recover. Besides, people want something romantic even more than they want probity. American people, in a bid to show how romantic they are, have elected a film actor as president; and that seems second-rate. The British have a monarchy.
My father, whether in Paradise or Purgatory, would not contemplate the nuptials of a prince of Hanover with joy. But he must surely think that a Hanoverian sovereign is better than a president. And without doubt, he would surely be consoled with the thought that it is a Prince Charlie who will one day take the throne with his beautiful wife. But his ghost will not be pleased until the Mass is said once again in St Paul's Cathedral and when the monarch declares that the rights of the Holy Roman Church will be upheld once more. That, of course, will never happen. King Henry VIII might be in Hell, but his Reformation continues to blaze.
Paris Match, 7 August 1981
Translated by Will Carr