NEWS AND BLOG POSTS
Burgess Memories: Alan Taylor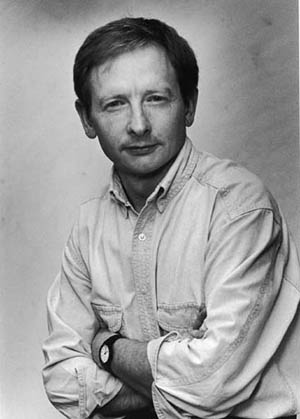 In 1983 I was a member of the committee that organised the Meet the Author strand of the first Edinburgh Book Festival. How we succeeded in attracting Anthony Burgess I cannot remember. I suspect our secretary, Janis Adams, simply wrote him a letter of invitation and he signalled his willingness to attend. He had been previously to the International Festival. Indeed, as he recalls in the second part of his 'Confessions', he had once written an overture for the Scottish National Orchestra. Moreover, his son Andrew lived in the environs of Inverness where, Burgess noted, 'he spent much of his time in a kilt'.
In those far off days the Book Festival looked more like a Scout camp than the corporate jamboree it has become. I recall standing at the back of a packed marquee while Burgess, his thinning hair scraped across his pate in the manner patented by Bobby Charlton, gave a lecture on music and literature. What exactly did he say? I'm afraid I have no recollection. What I do remember, though, is that once he began to speak I spied John Updike, another luminary of that inaugural book festival, make a furtive entrance. From time to time I looked over to Updike who stood rapt throughout Burgess's remarkable performance.
Thereafter a few of us took Burgess to lunch. We asked where he might like to eat. Anywhere, he said, where he could get a decent pint of ale and a pie. I think we went to Whigham's, the nearest pub to the Book Festival, on the south-west corner of Charlotte Square. He was in great form and showed no inclination to leave. Later we returned to the Book Festival where I took a photograph of him, cigar in hand, half empty pint by his side, top buttons of his shirt undone, in need of a shave.
Some years later, in 1989, I interviewed him on the publication of Little Wilson and Big God. We talked about the difficulty of translating Eliot's poem The Waste Land into Malay ('There's no word for "cruel" in Malay'), his feud with Graham Greene, A Clockwork Orange ('The funny thing about that book and film was that it was theological, about good and evil and choice. Nobody sees that.'), and the size of women's livers ('smaller than men's'). Why, I asked, did he keep on working so hard? 'I need the money, sir, so I can buy these,' he said, pointing to a packet of cigars. 'Writing is not a lucrative occupation except for the few.'
Alan Taylor is a journalist, writer, and broadcaster. He is the founding editor of the Scottish Review of Books, an Associate Editor of the Sunday Herald and has worked for Scotland on Sunday and the Scotsman, where he was Managing Editor. He is a member of the Scottish team on BBC Radio 4's Round Britain Quiz.