NEWS AND BLOG POSTS
Burgess Memories: Anthony Holden
Anthony Holden

30th March 2017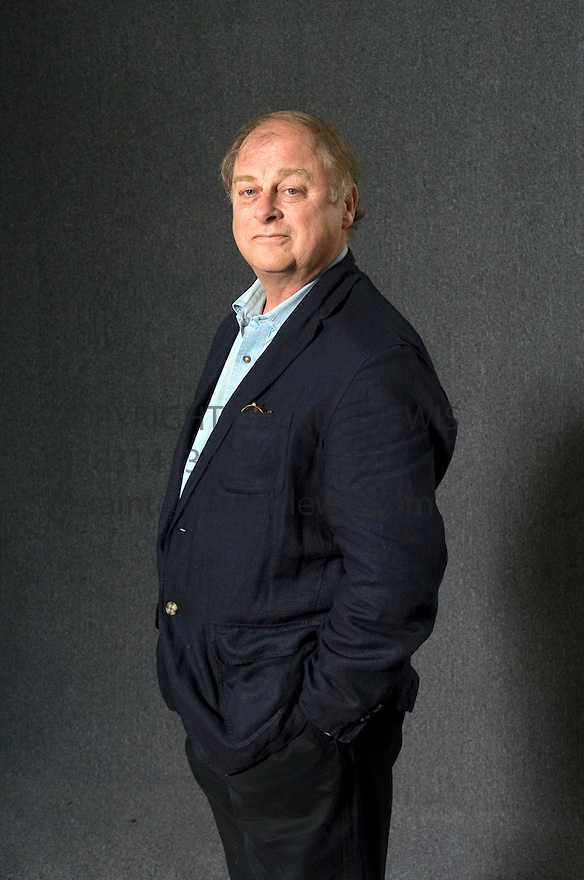 When I became Assistant Editor (Features) of The [London] Times in 1981, I was delighted to inherit Anthony Burgess as a weekly columnist. We never knew what would be coming next from Monte Carlo; he was the only Times columnist who was immune to any staff briefing, even a telephone chat over the issues of the day. When he unexpectedly came up with a column about his colour-blindness, I remember being very pleased with our cheeky headline: 'Perhaps I wrote A Clockwork Lemon?' On a rare visit to London, my fellow Lancastrian forgave me such frivolity over a very happy lunch (on expenses, of course) at Claridge's.
Thanks to differences with Rupert Murdoch, I didn't last in that job very long. So by the end of the next decade, a freelance writer again, I was myself at work on a biography of Burgess's (and my) revered William Shakespeare, and inevitably referring to his of 1970.
On the very first page of my Prologue, after quoting Harold Bloom's portentous remark that 'There are no great biographies of Shakespeare, not because we do not know enough but because there is not enough to know', I avowed: 'This attempt claims no more than what the late Anthony Burgess called "the right of every Shakespeare-lover who has ever lived to paint his own portrait of the man".'
Burgess, I argued, had made 'the last, best attempt at a popular, accessible, yet academically sound biography – in 1970, a generation and more ago.' Almost thirty years later, as Shakespeare was being universally voted the Man of the Millennium, this was 'distant enough to justify yet another attempt by yet another generation to re-create the poet in its own metropolitan, turn-of-the-century image.'
As I set about my own work, I quickly came to relish the buccaneering spirit in which Burgess took on the many problems facing any biographer of the Bard. When it came to the churning 'melting-pot' that was the English language at the time, for instance, he got straight to the point in his own uniquely vivid way: 'To learne to wrytte doune Innglishe wourdes in Chaxper's daie was note dificulte.'
A devout fan of Elizabeth I and her feminine wiles, he wrote with characteristic wit that 'she kept her head' and so 'would keep her head'. Burgess even suggests that Shakespeare had Elizabeth in mind when painting his vivid portrait of Cleopatra, whose Nile 'could be the Thames of thirty years before'.
When it came to painting a word-picture of Elizabethan London – an unenviable chore I postponed until the last minute – he began with typically endearing candour: 'This is the moment for the traditional florid cadenza to mark Will's first glimpse of London. Very well, then… '
We disagreed over Anne Hathaway, whom he painted as a nagging wife, deliberately left behind in Stratford by her errant husband: 'When was she to have a house of her own… What would he have to leave to his children?' But we agreed over the mysterious Dark Lady of the Sonnets, where I could not improve on his 'anonymous, even composite' portrait, an immortal icon of 'some of the commonest experiences known to men, obsession with a woman's body, revulsion, pain in desertion, resignation at another's treachery', not to mention 'the irresistible lure of the primal darkness that resides in all women, whether white or black.'
Burgess grew more worried than me about the poet's health on his 40th birthday, not least his diet, wishing upon him less of the 'quick snack, then back to work' and more of 'the odd American-style salad'. He was certainly, we could concur, 'less of a glutton' than his friend and rival Ben Jonson. Even Falstaff's over-eating, I felt moved to point out (in, I hoped, Burgessian vein), was 'largely confined to high-protein capons, though Hal does tick him off over too much 'sugar-candy.'
But we agreed whole-heartedly that Shakespeare had a discreet hand in polishing the English version of the Psalms, for the King James Bible of 1611. The clue is hidden in Psalm 46, where the 46th word from the beginning just happens to be 'shake' and the 46th word from the end 'spear'. The poet was 46 years old that year. 'If this is mere chance,' declared Burgess, 'fancy must allow us to think it is happy chance.'
And, to my relief, we all but agreed on the vexed issue of Shakespeare's 'retirement' around his fiftieth birthday, only two years before his death. To my mind, previous biographers had headed him home to Stratford too soon, to 'prune his vines' or 'watch his mulberry tree grow' after taking his leave of the theatre with The Tempest in 1611.
Burgess gives him two more years, dating the 'broken-hearted' playwright's withdrawal from June 1613, the month of the fire that destroyed his beloved Globe Theatre (sparked by a cannon during a performance of Henry VIII). This calamitous event, to Burgess, marked no less than 'the end of his career'.
In fact there was one more play in him yet – The Two Noble Kinsmen, written in collaboration with John Fletcher, his successor as house playwright to the King's Men. But Burgess's beloved 'Will' had, he argued, 'put so much of himself into the life of the playhouse that its destruction was like the destruction of a faculty or limb.
'It was time to go home in earnest.'
Who am I to disagree?
Anthony Holden is a writer, broadcaster and critic. He has written biographies of Shakespeare, Tchaikovsky, Leigh Hunt, Lorenzo da Ponte, Laurence Olivier and Prince Charles.