NEWS AND BLOG POSTS
Burgess Memories: Jonathan Meades
Jonathan Meades

23rd October 2017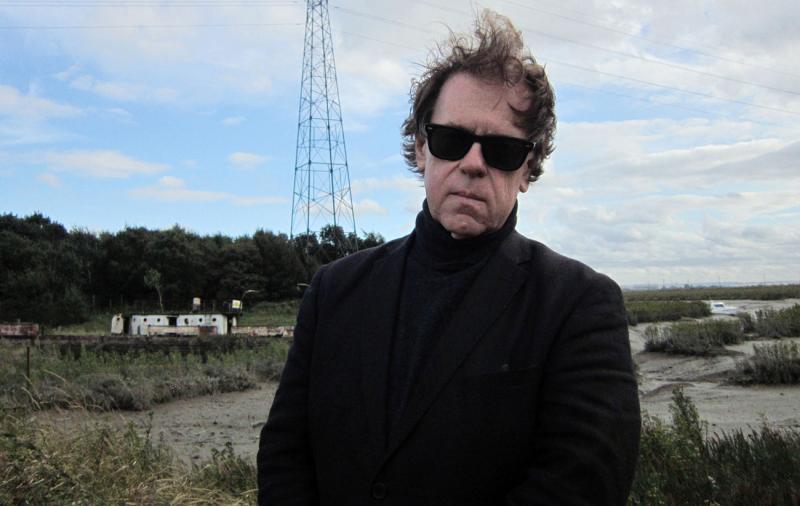 When you exhume a Sicilian who has been in the grave for 2000 years, he'll tell you vaffanculo and then he'll rather self-pityingly say: 'Why did you wake me? I haven't finished plotting my revenge yet.' I rather think if we dug up Anthony Burgess, we would get something similar.
He was colour blind, which was very evident from the clothes he wore, but by the same token you would say that everyone in Munich is colour blind. He smelt very pleasantly of cheap cheroots, Burma cheroots, which are about six inches long, quite thin, very very black tobacco, with a particular smell.
I met him initially because I went to interview him. It was like spending a few hours with an ambulatory encyclopaedia. There's nothing he didn't know. I didn't find this boring at all, I thought this was absolutely delightful, but it was clear he suffered from that all-too English disease of being too clever by half. I think this is rather better than being moronic, but there is this English prejudice against cleverness.
He was a very good listener and he was very good company. He wasn't drinking an awful lot when I met him. That was at nine-thirty in the morning. By ten he was complaining that he wanted a drink. Andrew Loog Oldham had thought that Burgess started writing Nadsat because he was taking drugs, but with the exception of a bottle and a half of gin a day, he wasn't taking anything.
I met him subsequently at a party where he told me that a book of stories I had written was a mistake because I should spread myself more thinly and I should not use an idea for a story that could actually be spread out into a novel. I didn't heed his advice and I actually regret not having heeded his advice.
I remember him with great fondness and huge admiration. I've never really wanted to meet famous writers, but he was the one I wanted to meet and he most certainly didn't disappoint. He was actually charming as well, which is not something that comes over all the time. I think in TV interviews and so on he put on a 'great writer' act, but he was not like that at all. He was modest. And physically very rangy, and lean. He didn't photograph well at all, but he looked very fit.
In person he was very genial, generous, and, among other things which you wouldn't expect from him, a very good listener. But in private, that's to say on the page (and one commits to the page things one would never say), he was rancorous and grudge-bearing and full of antipathies. One of these antipathies was to Vatican II, which dispensed with the Latin Mass and was in favour of ecumenicism, and turned churches into a kind of theatre of the round so that the congregation would be closer to the host (which seems over-literal).
Another of his antipathies was Stanley Kubrick, and a third was the way his reputation towards the end of his life rested on one novella, A Clockwork Orange. He really disliked being described as 'Clockwork Orange author Anthony Burgess'. It's rather like 'Love's Labour Lost author William Shakespeare', or 'Grimus author Salman Rushdie', or 'Go to Work on An Egg author Fay Wheldon'.
A Clockwork Orange is also important in the Burgess canon, not just as a work but because the stuff around it is very fascinating. The film rights were bought for $500 by Mick Jagger, whom Burgess described as the very picture of delinquency and thought would be ideal as Alex, with the rest of the Rolling Stones as the droogs. Andrew Loog Oldham, their first manager, had put him up to this. On the sleeve notes of one of their early albums he did the notes in third-form Nadsat, which is the idiolect of Alex. Eventually, the film was made by Kubrick, this great genius as Burgess described him, who took all the credit for absolutely everything, even though the dialogue in the script was based word-for-word on the dialogue in the book.
The director Burgess would have like to see work on this project was Ken Russell. This is revealing because it gives an indication of how Burgess viewed his own work: as comic, bawdy, excessive, coarse, vulgar, polychromatic, touched by bombast, touched also by Donald McGill, artist of seaside postcards, and by music hall. A Clockwork Orange directed by Russell would have been vastly superior to the rather fastidious, frigid, over-stylised film that Kubrick eventually came up with.
Burgess, unlike Kubrick, was not 'cool' in any sense of that gruesome word. Burgess and Russell are kin in shunning understatement. One of Burgess's favourite films was The Life of Brian. He enjoyed anything that was remotely blasphemous. He was a fan of vaudeville, and he was a friend of Benny Hill's – he gave the eulogy at Benny Hill's funeral – and he was very fond of Lew Grade, who called him 'Tone-boy' and commissioned him to write the life of Jesus. Burgess said he was surprised that Jesus hadn't asked him to write the life of Lew Grade.
What I value in Burgess's writing is the prose, which is wonderful. I haven't read a book by him for quite a long time, but I pick up things and just read a page. I find it absolutely beguiling that he could do all of this with language. He would never say he was a master of language, because saying you were a master of language means that language is a finite thing and you can get to know it all. It's changing the whole time as he acknowledges. Every sentence is about language, as well as what the alleged subject is.
It's a writer's job to be interesting in language. I hate the idea, and he certainly loathed it, of impressionistic writing which is generally done by the English upper classes with double-barrelled names, like Patrick Leigh-Fermor or James Lees-Milne and so on. Ghastly writers.
Burgess wanted to describe absolutely everything, and you need to know the word for it, you need to know the word for that bit of the bottle, that bit of the bottle top and so on. And he did. He'd know the word for the components of a bathroom tap. You can't know too many words, because if you don't know them it becomes vague and it becomes cliched so you have to rely on someone else's construction for the composition of a tap (should you be describing a tap).
All interesting people are self-created. Burgess created his own accent. He probably would have created a more dandiacal look if he hadn't suffered this colour blindness. He created a kind of prose style which had nothing to do with where he came from, and had nothing to do with contemporary kitchen sink writers, proletariat writers who all lack humour. He may have thought he was not comic but he must have found out pretty soon that people considered him comic. He is a complete self-creation. I can't see what is particularly amiss about fabricating your past. All politicians do it.
I think he knew perfectly well that the stuff he was putting in the autobiography might be exaggerated or might not even have happened. I don't think it was due to false memory or faulty memory. It's much more important to be concerned with the shape of the book than it is with that slippery thing called the truth. The truth can be very awkward and impair the structure. His duty to himself was to write a good book rather than a truthful or revealing book.
Burgess came to think there was too much of him on the telly. He was on Parkinson every week, he was on Russell Harty, he was on Wogan. He'd be on anything. He was a tart. There is absolutely no doubt about that. And he was a liar and a charlatan, but all of those qualities are what make him great. There's nothing more tiresome in the world than purity. Chastity is grotesquely overrated. Burgess's work was deliberately impure. He'd pick up stuff from anywhere. There's a passage in M/F where he's describing a hotel foyer and he didn't want to use any of the normal words which would describe a foyer, so he got an English-Malay dictionary, opened it and used all of the words on those two pages to describe it. You get a completely fresh description through a kind of randomness. It's not really literary creation. It's more like some kind of Oulipian exercise. It's impure. You don't copy Raymond Chandler. You copy Raymond Chandler and at the same time copy Gerard Manley Hopkins and Evelyn Waugh, so you get this meld of stuff and I think that's what he did. It comes out of huge reading, but a reading of polar opposites. He once said that all you need to write a novel is imagination and a children's encyclopaedia. I think you need more than that, but the chewiness of his prose, that muscularity, doesn't really have precedent.
The books I think will stand up are M/F, Little Wilson and Big God, Earthly Powers, Tremor of Intent, The Malayan Trilogy. Tremor of Intent is the best writing I've ever read about gluttony. It's also probably the best writing I've read about sex. It's extremely visceral.
Jonathan Meades is a writer and broadcaster. His latest book is The Plagiarist in the Kitchen, published by Unbound. He has produced television documentaries on subjects as varied as architecture, Essex, France, food, and Nazi Germany. He is an honorary patron of the International Anthony Burgess Foundation.
This is an edited version of a talk given by Jonathan Meades at the National Portrait Gallery in London in March 2017.