what's on
2022 Anthony Burgess Lecture: Robert Crawford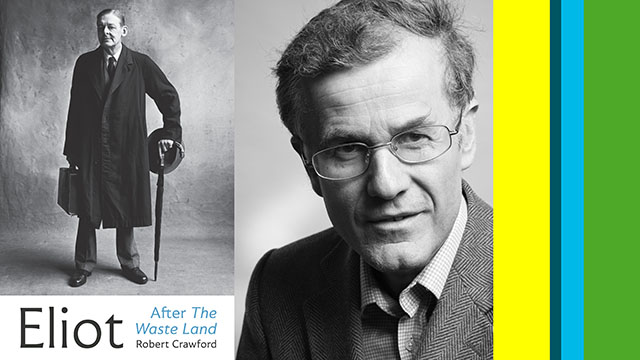 For the 2022 Anthony Burgess Lecture, and in the centenary year of TS Eliot's poem 'The Waste Land', we are delighted to welcome the acclaimed poet and critic Robert Crawford to deliver a specially commissioned talk on TS Eliot and literary biography.
TS Eliot was a formative influence on Anthony Burgess, who returned to Eliot's writing throughout his creative life. Marking the publication of the second volume of Robert Crawford's compelling biography of the poet, Eliot After The Waste Land, the lecture will explore TS Eliot's life and work and its continuing resonance today.
This event is part of the 2022 Manchester Literature Festival.