what's on
Book Launch: The Irwell Edition of the Works of Anthony Burgess
You are warmly invited to join us at the Anthony Burgess Foundation for the launch of the Irwell Edition of the Works of Anthony Burgess, published by Manchester University Press.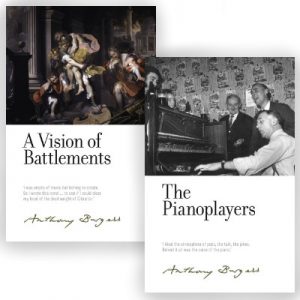 Launched in Burgess's centenary year, this is the first collected edition of his novels and non-fiction.
Named after the river which flows through the city of his birth, the Irwell Edition aims to publish all of his novels with new introductions, a restored text, notes and unpublished material from the Burgess archives.
On 2 July 2017 we will launch the first two volumes, A Vision of Battlements, Burgess's first novel, and The Pianoplayers, his novel about Manchester and Blackpool between the wars. The volume editors will introduce an evening of music, literature and celebration.
Register your free place for this event now.