what's on
Comedy: Andrew O'Neill – WE ARE NOT IN THE LEAST AFRAID OF RUINS; WE CARRY A NEW WORLD IN OUR HEARTS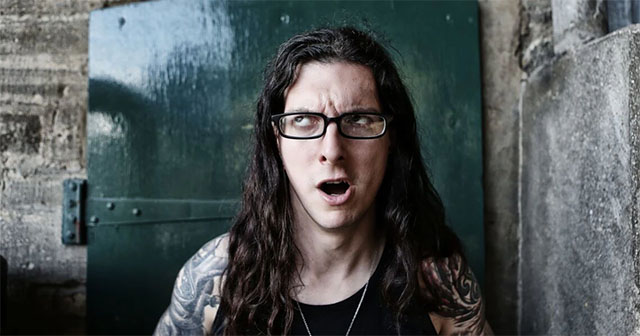 About the show: Throughout this wildly entertaining hour, O'Neill presents a furious diatribe about the myriad failings of capitalism. Hilariously spoofing their self-proclaimed inability to perform topical material, they serve up a passionate manifesto determined to convince us all to save what remains of the environment. O'Neill has honed their stagecraft over a long career and this hour is a triumph. With barely a pause for breath they ferociously attack wartime nostalgia, false binary arguments and – in one glorious sequence – the over-prevalence of cutlery and crockery. [2019 show blurb]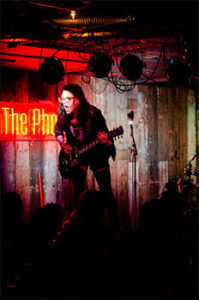 About the comedian: Andrew O'Neill is an award-winning comedian, punk-rock musician and best-selling writer. A psychedelic non-binary whirlwind, they combine surrealism, polemic and good old-fashioned stagecraft to produce uniquely counter-cultural stand-up. Andrew has performed in over a dozen different countries, at over a hundred different festivals and is equally at home in rowdy comedy clubs as performing to their own cult following.
They are the author of the book A History Of Heavy Metal, described by living legend Alan Moore as "a comprehensive landmark analysis of an enormous area of music that has been too long without such a thing, and has the massive advantage of the funny being turned up to twelve. A loud and thoroughly engrossing love-story."
TV credits include Never Mind The Buzzcocks, Saxondale, 50 Years Of Rock Excess, The Blame Game, Spicks and Specks and Good News Week. Their own Radio 4 stand-up show Pharmacist Baffler won an award. A natural fit at music festivals, they have performed stand-up at Glastonbury, Download, Leeds and Reading, Bloodstock, Latitude, V-Fest and supported Amanda Palmer, Les Claypool and once even the Kaiser Chiefs at the London Palladium.
They are a founder member of the Victorian-obsessed punk band The Men That Will Not Be Blamed For Nothing, whose distinctive anachro-punk gained a cult following and besmirched the stages of music festivals worldwide.
O'Neill has written and toured a shit-tonne of critically-acclaimed solo comedy shows, including Occult Comedian, Winston Churchill Was Jack The Ripper, MINDSPIDERS, Alternative, Andrew O'Neill is Easily Distracted and the current Andrew O'Neill's Black Magick Fun Hour.
After the apocalypse, hope. Also, jokes. Award-winning cult comedian Andrew O'Neill bring sunshine to the party.
'Absolutely hilarious' (Neil Gaiman)
'The very definition of alternative' (Time Out)
Pictures: Warp Photography & Andy Taylor (SmugMug)