what's on
Concert: Amid the Mirk Over the Irk [SOLD OUT]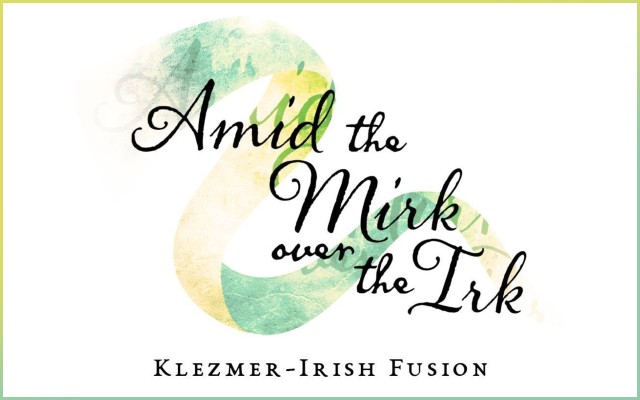 The imagined meeting back in the day (1890s/1900s) of musicians from Manchester's Irish and Jewish neighbourhoods (Angel Meadow and Red Bank) straddling the life-giving but noxious River Irk, a meeting realised in music, spoken word, and visualisations. The show took Manchester by storm in 2015 when it played to three full houses at the Manchester Jewish Museum. It's now back after the pandemic hiatus, and it's been freshly-reworked with new material as well as old material revisited.
About the show:
Amid the Mirk Over the Irk: When Irish Meets Klezmer is an imagined musical meeting of two of Manchester's long-established and prominent immigrant communities: the Irish and the Jewish.
Conceived in 2015 by Richard Fay (for whom Manchester has always been home), it combines traditional folk tunes, new compositions, intriguing fusions, and spoken word to evoke this imagined confluence of cultures across the banks of the river Irk.
It was first performed in March 2016 at the Manchester Jewish Museum in nearby Cheetham Hill, bringing some of the best musicians in Manchester's thriving Irish traditional scene together with L'chaim Kapelye, a group of klezmer-playing graduates from the Music department at The University of Manchester where Ros Hawley and Richard Fay established the Michael Kahan Kapelye (klezmer ensemble) in 2012.
Those first Mirk shows – also featuring a dozen or more of the next generation of Irish traditional musicians – filled the museum for three consecutive concerts.
And so, the Mirk phenomenon was established, an evocative collective bringing together the creativity of musicians from both traditions.
The shows – co-produced by Richard Fay and Daniel Mawson with the musical and performance ranks swelled – were repeated again in January 2018 at the Museum, and in April that year at the Chorlton Irish Club.
And now, the Mirk (ad)ventures come to the Burgess Foundation, in music, spoken word, and visualisations.