what's on
Concert: Christmas with Manchester Vocal Ensemble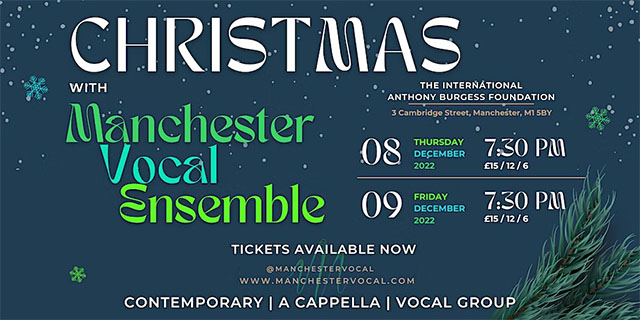 Sumptuous, seasonal favourites and original pop arrangements coupled with Manchester Vocal Ensemble's signature rich vocal harmonies.
Manchester Vocal Ensemble is a contemporary vocal group with a focus on providing a fresh approach to a cappella singing.
Formed in 2019, the group is a collective of accomplished musicians with a shared vision to make inspiring vocal music through creative arrangements.
The voices within the group represent a wealth of experience and diverse musical backgrounds. From pop and folk, to the extraordinary world of film and theatre, Manchester Vocal Ensemble's original arrangements seek to deliver uplifting and memorable experiences.
This event happens on two dates:
Thursday 8th December 7.30pm
Friday 9th December 7.30pm.