what's on
Concert: Ryan Lamey – Album Launch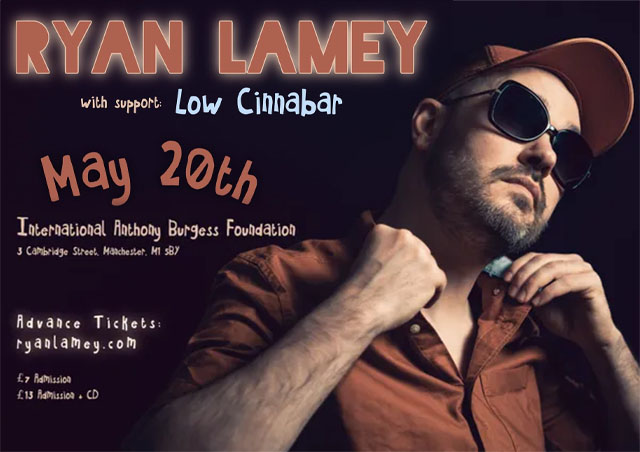 Manchester-based, Canadian singer/songwriter Ryan Lamey (The Spiels, Sloganeer) distils experiences of tragedy, trauma and unrelenting pining and anxiety into songs of great warmth, sincerity and, often, a playful wit. His music spans tender low-fi acoustic observations to full-on power pop – music described by the Manchester Evening News as "epic in chorus, heartfelt in sentiment, and rousing in atmosphere."
Having spent the early 2010s co-fronting the successful Manchester dark pop group The Spiels, Ryan stepped away from music in 2014 to focus fully on fatherhood. However, a subsequent mental health crisis and a global pandemic found him turning back to song writing to help make sense of the world around him.
The result is that Ryan returns after his seven-year hiatus with Disordered, his first solo album in over 15 years. Written, recorded and performed entirely by Ryan, Disordered moves beyond the familiar acoustic pop of Ryan's previous solo releases as he introduces his own brand of beats and rhythms to this production. In typically thoughtful (and sometimes tongue-in-cheek) style, the songs explore themes of gratitude, grief, and ghosts — and other people not easily forgotten.
The release of Disordered on May 20th, 2022 not only coincides with Ryan's birthday, but it will also be celebrated with a very special live performance at the International Anthony Burgess Foundation. Ryan and band will interpret songs from the album along with some of his favourite previously-released songs – with a few surprises thrown into the mix.
With support from Low Cinnabar.