what's on
Concert: SONO Ensemble – Dreamscapes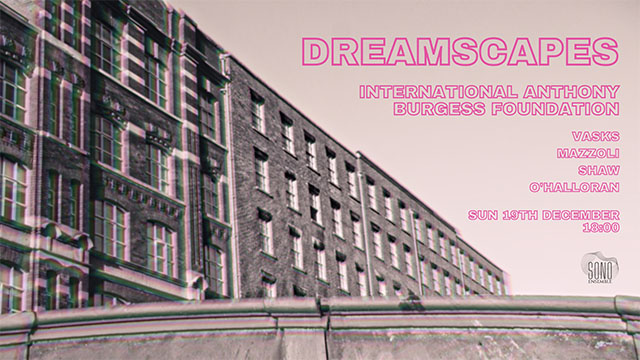 For SONO's one-year birthday, we are bringing you a very special show full of exciting new chamber music!
All four of the chosen pieces are by contemporary composers, three of whom are women, two duets and two quartets, one piece with a particularly Baltic sense. This is going to be our most experimental performance so far — as always we're working closely with Eldad Diamant, only this time his creative visual work is going on-stage to work as a unifying element for the entire programme.
We feel that this show is the one not-to-miss, so bring your friend, partner, spouse, kid, nan or have a special date with yourself and share the evening of 19th December with the SONO ensemble at the International Anthony Burgess Foundation.
The music:
Caroline Shaw 'Limestone & Felt' for viola & cello
Emma O'Halloran 'Dying is a Wild Night' for string quartet
Missy Mazzoli 'A Thousand Tongues' for violin, piano & tape
Pēteris Vasks Piano quartet
The performers:
Ugnius Pauliukonis – Piano
Will Chadwick – Violin
Oliver Baily – Viola
Rosamund Hawkins – Viola
Gunda Baranauskaite – Cello
Eldad Diamant – Director
The ensemble:
SONO is a free-form chamber ensemble based in Manchester, comprising classically-trained musicians all of whom have graduated with the highest honours from world-renowned conservatoires around the UK.