what's on
Concert: SONO Ensemble – Midnight Tales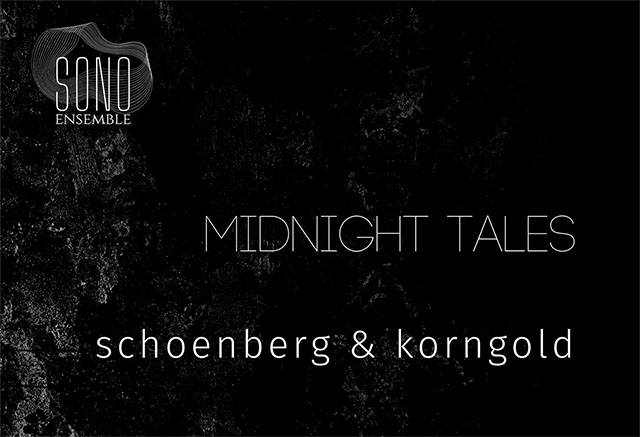 The SONO ensemble is thrilled to present their second livestream concert brought to you from The International Anthony Burgess Foundation in Manchester, UK.
You will hear the magnificent string sextet Verklärte Nacht, Op. 4 by Arnold Schoenberg and the gorgeous, though rarely performed suite for two violins, cello & piano left hand, op. 23 by Erich Wolfgang Korngold.
SONO ensemble:
Violins – Oliver Baily, William Chadwick
Violas – Rosamund Hawkins, Christine Anderson
Cellos – Gunda Baranauskaite, Louis Baily
Piano – Ugnius Pauliukonis
Sound & Video – Eldad Diamant, Nate Chivers
Watch the concert below, or click through to YouTube.
Head to the SONO ensemble website to subscribe for more information and updates.