what's on
Concert: Tess – A Winter's Tale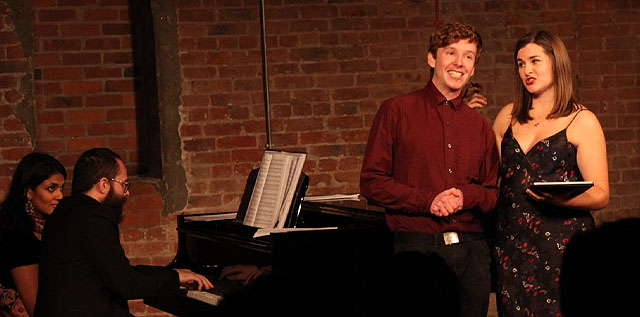 The Curious Opera Company presents a staged interpretation of Schubert's popular song cycle Winterreise which follows the plight of Thomas Hardy's tragic heroine Tess of the D'Urbervilles.
About the Curious Opera Company:
The Curious Opera Company was founded by Emily Noon in March 2021, after she arranged Mozart's Die Zauberflöte to feature reversed roles and an updated libretto (scenes from this are available on the Curious Opera Company Facebook page). The company will focus on on changing the landscape of traditional opera, through the use of gender swapping in classic operas, making a conscious effort to tackle the issues which plague opera such as sexism, racism and elitism.
What we have found is that the act of role-reversing can transform a work, especially concerning LGBTQI+ inclusion and reappropriating the male gaze. This is a way of preserving the beautiful music whilst keeping it relevant. At the heart of the Curious Opera Company's philosophy, lie the ideals of inclusivity and innovation. It is about bringing a freshness to old music and making it more accessible.