what's on
[POSTPONED] Concert: The People Versus and Anna Renae
Fri 10 Dec 2021
7:00 pm
£12.00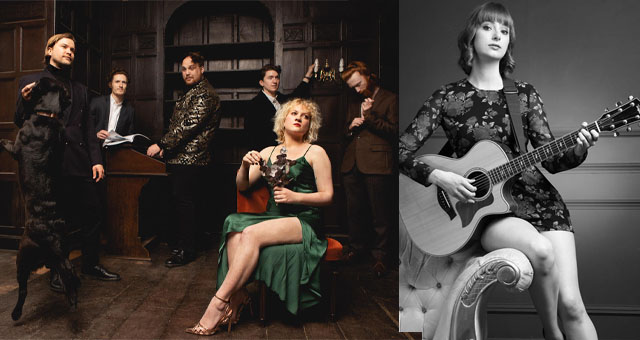 Note: This event has been postponed. Ticket holders will be updated
These two great acts from the English Folk Expo will be appearing in Manchester again at this double bill.
Anna Renae is a pop/folk singer-songwriter, weaving musical stories inspired by life's complexities. Her debut album Skin was released on 20th March 2020 which features songs written between the ages of 13-21, telling stories that encapsulate many aspects of Anna's teenage and early adult life.
The album has received wonderful reviews and has attained radio play around the world, including multiple plays on BBC Introducing. Songs from the album have also gained acclaim in song writing contests, and have been featured in the Autumn 2020 edition of the FATEA Showcase Sessions.
Skin is an absolute delight of an album from start to finish, and is one of the most impressive debuts I've heard in some time. – FATEA

For those that like comparisons, think of Suzanne Vega with a hint of Taylor Swift – Shire Folk

Renae's narrative songs are honest, charming and beautifully performed – RnR Magazine

If Anna Renae isn't a star one day I'll know I should have retired long before now – Folking.com
THE PEOPLE VERSUS borrow from a variety of genres and traditions. Their combined voices and instrumental lines swoop, circle and support the beguiling voice and personality of the lead singer Alice Edwards. Each song is taut with feeling and longing, with many inspired by Greek myth and tales from Shakespeare.
Notwithstanding their recent launch they nevertheless filled tents at Greenbelt and Lakefest and completed runs of small venues and festivals across the UK to enthusiastic audiences. THE PEOPLE VERSUS have since secured bookings for 2020/2021 including Cambridge Folk Festival, How the Light Gets In, and a rescheduled campfire show with The Nest Collective.
With a sold out debut EP launch, their first offering, Ground Opening produced by Tom Donovan, was met with excitement and critical acclaim, its opening track being played on BBC South Today and with support by BBC Introducing. With Videos for the tracks filmed by special permission in the Divinity School and Museum of Natural History Oxford.
The resulting sound is dreamy… it just pulls you in – BBC Oxford

Like being sung to by an angel. An audio mug of hot chocolate – BBC Shropshire

Alice's vocals are truly bewitching, the melody is transportive – For Folk's Sake

A standing ovation from our audience, no mean feat – Sofar Sounds
Note: This event has been postponed. Ticket holders will be updated