what's on
Dance: Scirocco presents Invisible Cities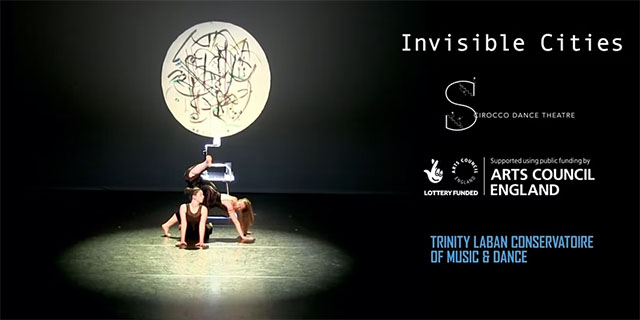 Based on Italo Calvino's novel, this new interdisciplinary adaptation blends contemporary dance with live drawing and original music to transport the audience into a fantastic journey. An old overhead projector opens a portal between two realms: the physical and the imaginary, setting a nostalgic and yet playful atmosphere.
Invisible Cities challenges what illustration and storytelling can be, inviting the audience to free their inner children into a vibrant world of lights, sounds, colours, and creatures.
A dreamlike and energetic, poetic and hypnotic, tender and fiercely rhythmic piece defined by the eclectic style of Scirocco Dance Theatre Company. A work that celebrates dance, music and visual arts in the name of interdisciplinary performance.
Scirocco Dance Theatre Company was co-founded by choreographer Irene Fiordilino and sound designer Aidan Good. Their interdisciplinary and multimedia practice sits between choreography and architecture.