what's on
Exhibition: Burgess by Design
Wed 06 Dec 2023
12:00 pm
Free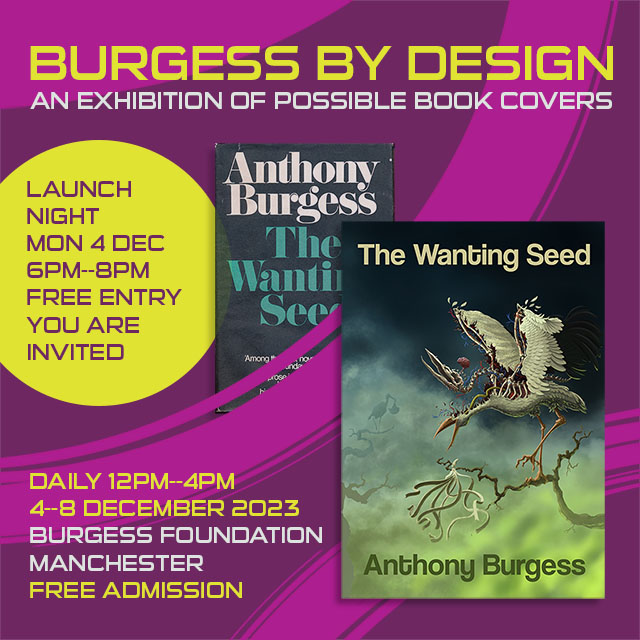 From bowler hats to toilet seats, Anthony Burgess's novels have boasted a wide selection of striking cover images over the years. A new temporary exhibition at the Burgess Foundation in Manchester takes Burgess's extensive back catalogue and reinvents those designs.
Burgess by Design is a show of reimagined jackets of some of Burgess's well-known books. The images have been created by the current cohort of students studying illustration and animation at Manchester Metropolitan University.
The students have been tasked with making covers that represent Burgesses work in 2023. The mini-exhibition is on display for five days only, and takes place at the International Anthony Burgess Foundation, the home of Burgess's archive.
MMU's Illustration with Animation course challenges students to develop skills in the world of visual communication. Graduates have gone on to postgraduate study in many national institutions including the Royal College of Art and the National Film School, as well as exploring careers in illustration, film-making and production design.
Viewings (free admission):
Monday 4 December 12pm–4pm
Monday 4 December 6pm–8pm: launch night
Tuesday 5 December 12pm–4pm
Wednesday 6 December 12pm–4pm
Thursday 7 December 12pm–4pm
Friday 8 December 12pm–4pm