what's on
Kantos: The Witch Trials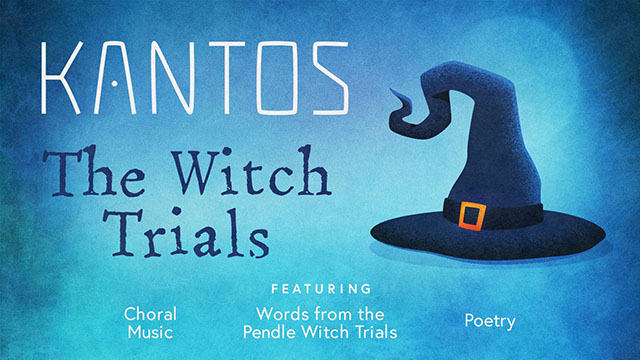 Kantos Chamber Choir presents The Witch Trials… a mirror to our callous hearts.
The infamous stories of the trials, torture and execution of witches are surely just abominable tales of a bygone era? Yet, with each and every unspeakable act we witness in the modern world, perhaps the Witch Trials tell us just as much about human nature today.
After sell-out performances of the Witch Trials in 2018 & 2019, music and spoken word sit alongside one another once again in 2022, offering an immersive reflection into the Lancashire Witch Trials of 1612. The programme gives us all a chance to grieve the senseless loss of life and confront some heavy truths while hearing some of the actual texts from the trials of 1612.
Featuring Camden Reeves's haunting 'Spells, Remedies & Potions' – "think Black Sabbath and Metallica but for sopranos" – alongside music by Allegri, Byrd, Palestrina, Wainwright Johnston, and a new arrangement of a 17th-Century Barbara Strozzi song, this performance takes you on a captivating journey to a dark past and back again.
Doors 7pm, performance 7.30pm
The music:
Gregorian Plainchant
Allegri – Miserere mei, Deus
Gesualdo – O vos omnes
Byrd – Ave Maria
Strozzi arr. Slorach – Che si può fare?
Wainwright Johnston – Ave Maria
Palestrina – Sicut cervus
Reeves – Spells, Remedies & Potions
Hildegard von Bingen – Quia ergo femina