what's on
Anthony Burgess: A Life In Letters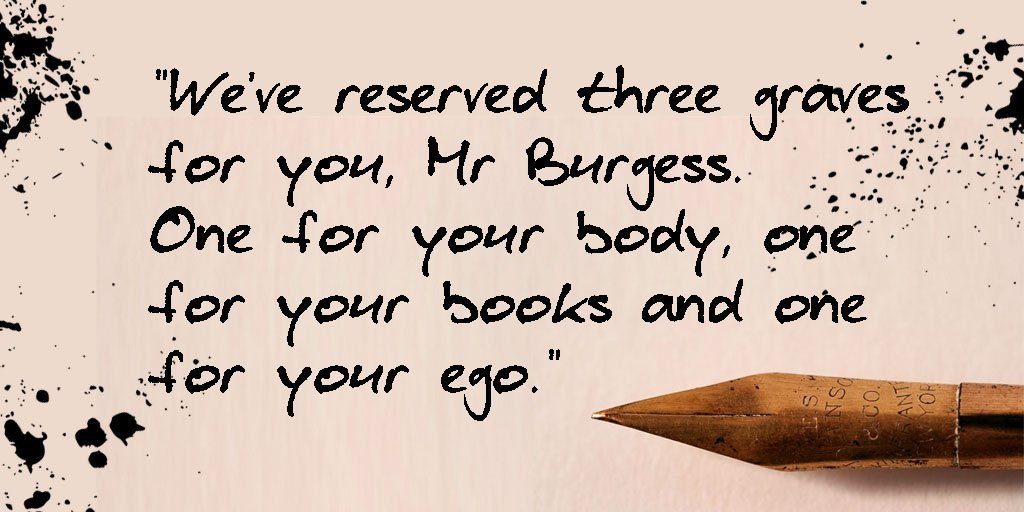 John Burgess Wilson, who found global fame as the writer and composer Anthony Burgess, was born in north Manchester in 1917.
To celebrate Burgess's 100th birthday on 25 February 2017, the International Anthony Burgess Foundation invites you to a special live performance at the Engine House on Cambridge Street, in which we will explore Burgess's life through his unpublished letters.
Drawing on the Foundation's extensive archive of unpublished correspondence, the evening will present Burgess alongside a colourful cast of his friends and enemies, including Angela Carter, Graham Greene, Stanley Kubrick and Hunter S. Thompson.
Starring the voice talents of Arthur Bostrom and Verity Henry. Join us for an unforgettable evening of typewriters, music, rough cider and poison-pen letters.
Tickets are £5 advance (plus booking fee) and £7 on the door. Tickets can be bought here and entitles each attendee to a free drink.