what's on
Literature: Beethoven – A Life in Nine Pieces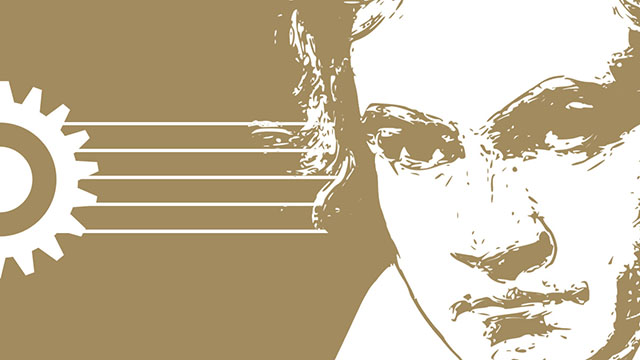 The 2021 Anthony Burgess Lecture will be given on 14 October by Laura Tunbridge, Professor of Music at the University of Oxford and author of the award-winning biography, Beethoven: A Life in Nine Pieces.
Laura Tunbridge will cast new light on Ludwig van Beethoven, whose life is shrouded in myths, questioning the image of him as an eccentric genius shaking his fist at heaven. This fresh overview of Beethoven's life reveals his oddly modern talent for self-promotion, how he was influenced by factors from European wars to instrument building, and how he was heard by his contemporaries.
Beethoven: A Life in Nine Pieces was first published for the 250th anniversary of the composer's birth. This event is the official launch of the paperback. The book will be available from Blackwell's on the night, and the author has agreed to sign copies.
Anthony Burgess, himself a composer, admired the 'storm and stress' of Beethoven's work. He famously has 'the old Ludwig van' as Alex's favourite music in A Clockwork Orange. Burgess's fictionalised biography Napoleon Symphony was written in four movements, taking its structure from Beethoven's Eroica Symphony.
Praise for Laura Tunbridge:
'We are doubly blessed that Beethoven should have led such an extraordinary life. Laura has combined the two — the genius of his music and the richness of his experiences — to shine a revealing light on our greatest composer' John Humphrys.'
Tunbridge has come up with the seemingly impossible: a new way of approaching Beethoven's life and music . . . profoundly original and hugely readable' John Suchet, author Beethoven: The Man Revealed.
Tickets here (you can buy on the door too)  |  Doors 6.30pm  |  Event 7pm