what's on
Literature: Bob Stanley – The Birth of Pop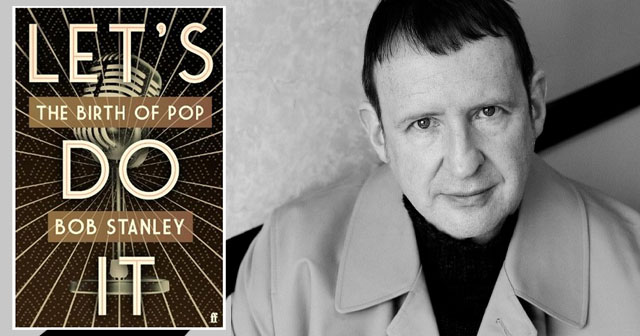 Blackwell's is delighted to be hosting the Manchester launch of Bob Stanley's Let's Do It: The Birth of Pop. The prequel to Yeah Yeah Yeah, Let's Do It brings together all genres to tell the definitive story of the birth of Pop, from 1900 to the mid-fifties and is set to be the must-read music book of the year. The evening will be hosted by Jonny Trunk and feature music from special guests Augustin Bousfield (Piano) and Debsey Wykes (Vocals)
About the book:
Pop music didn't begin with the Beatles in 1963, or with Elvis in 1956, or even with the first seven-inch singles in 1949. There was a pre-history that went back to the first recorded music, right back to the turn of the century . . .
Who were the earliest record stars, and were they in any meaningful way 'pop stars'? Who were the likes of George Gershwin writing songs for? Why did swing, the hit sound for a decade or more, become almost invisible after the Second World War?
The prequel to Bob Stanley's Yeah Yeah Yeah, Let's Do It is the first book to tell the definitive story of the birth of pop, from the invention of the 78 rpm record at the end of the nineteenth century to the beginnings of rock and the modern pop age. Taking in superstars such as Louis Armstrong, Bessie Smith, Duke Ellington and Frank Sinatra alongside the unheralded songwriters and arrangers behind some of our most enduring songs, Stanley paints an aural portrait of pop music's formative years in stunning clarity, uncovering the silver threads and golden needles that bind the form together.
Bringing the eclectic, evolving world of early pop to life – from ragtime, blues and jazz to Broadway, country, crooning and beyond – Let's Do It is essential reading for all music lovers.
About the author:
Bob Stanley is a writer, musician, DJ, and film producer. Since founding influential pop group Saint Etienne, Bob has enjoyed a parallel career as a music journalist, contributing to publications such as the Times, Smash Hits, NME, the Guardian and the Face. A former artist-in-residence at the Southbank Centre, his films have been shown at the ICA and Royal Festival Hall, and he has curated several seasons for the Barbican. He is the author of Yeah Yeah Yeah, which was the Sunday Times Pop Music Book of the Year and a Rough Trade Book of the Year. His previous book was the critically acclaimed Excavate: The Wonderful and Frightening World of The Fall, co-edited with Tessa Norton.
This event is being held at the International Anthony Burgess Foundation. Doors: 18.00, event starts: 18.30
Tickets are £3.00 or free when pre-ordering a copy of the book. LET'S DO IT will also be available to purchase on the night and Bob will be signing copies after the talk. If you would like a signed copy but cannot make the event, please contact us on 0161 274 3331 or manchester@blackwell.co.uk and we can arrange this for you.