what's on
Literature Live: Beth Underdown and JR Thorp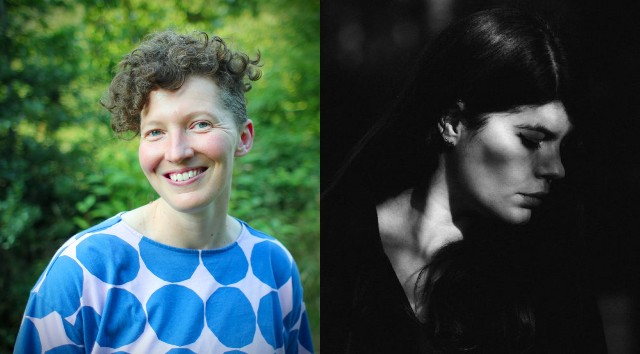 Join us for the latest in the Literature Live series, presented by the Centre for New Writing.
This event will feature readings by Beth Underdown and JR Thorp; the authors will be in conversation with the Director of the Centre for New Writing, Dr. Kaye Mitchell.
Listed as one to watch in The Observer's New Faces of Fiction 2017 feature, Beth Underdown won the HWA Goldsboro Crown Debut Award for The Witchfinder's Sister (2017); the novel was a Richard and Judy bestseller. Beth's second novel, The Key in the Lock was published by Viking in January 2022. A Sunday Times Historical Fiction pick, The Key in the Lock has been praised as "an intriguing, elegantly constructed gothic mystery" (Sunday Times) and "an ingenious page-turner" (The Times). Beth is a Lecturer in Creative Writing in the Centre for New Writing.
JR Thorp is a writer and librettist whose first novel, Learwife (2021) was one of Waterstones' best books of the year and is a longlisted title for the Walter Scott Prize for Historical Fiction. She was an Observer Best Debut Novelist for 2021, and won a Markievicz Award to write her second novel. Her musical work has been commissioned by the Arts Council, the Wellcome Trust, BBC Music, and St Paul's Cathedral, among others. She did her PhD in Creative Writing at the Centre for New Writing. An Australian by birth, she currently lives in Cork, Ireland.
Everyone is welcome, and ticket prices include discounts at the Blackwell's bookstall.
Beth Underdown image: TBC
JR Thorp image: Tristan Hutchinson