what's on
Literature: Poets & Players
Sat 24 Sep 2022
2:30 pm
Free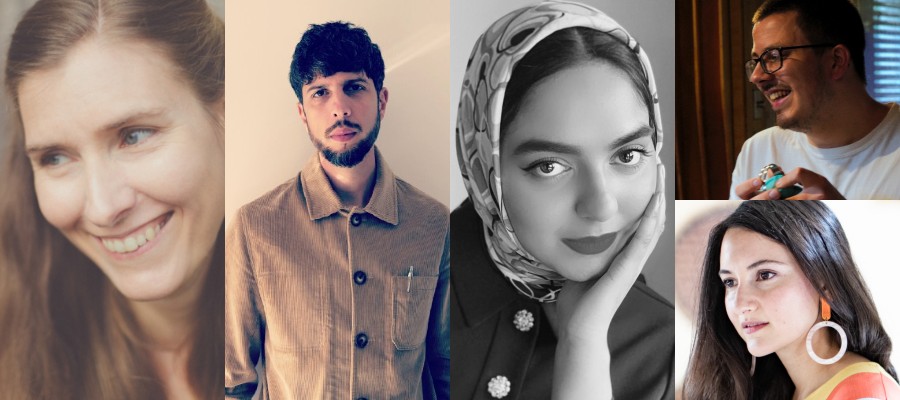 Please join Poets & Players on Saturday 24 September, 2.30-4.00 at their new home at the International Anthony Burgess Foundation for a wonderful line-up of poets and musicians. The event is free and everyone is welcome. Read all about the poets and musicians below.
Fiona Benson
Fiona Benson was educated at Trinity College, Oxford and then St Andrews University, where she completed the MLitt and a PhD in early modern drama. Her pamphlet was Faber New Poets 1 in the Faber New Poets series, and her full-length collection Bright Travellers (Cape, 2014) received the Seamus Heaney Prize for first collection and the Geoffrey Faber Memorial Prize. Her second book, Vertigo & Ghost (Cape, 2019) won the Roehampton Poetry Prize and the Forward Poetry Prize. Her third collection is Ephemeron (2022). She lives in mid-Devon with her husband and their two daughters.
Anthony Anaxagorou
Anthony Anaxagorou is a British-born Cypriot poet, fiction writer, essayist, publisher and poetry educator. His poetry has been published in POETRY, The Poetry Review, Poetry London, New Statesman, Granta, and elsewhere. His work has also appeared on BBC Newsnight, BBC Radio 4, ITV, Vice UK, Channel 4 and Sky Arts.
His second collection After the Formalities published with Penned in the Margins is a Poetry Book Society Recommendation and was shortlisted for the 2019 T.S Eliot Prize along with the 2021 Ledbury Munthe Poetry Prize for Second Collections. It was also a Telegraph and Guardian poetry book of the year.
In 2020 he published How To Write It with Merky Books; a practical guide fused with tips and memoir looking at the politics of writing as well as the craft of poetry and fiction along with the wider publishing industry.
He was awarded the 2019 H-100 Award for writing and publishing, and the 2015 Groucho Maverick Award for his poetry and fiction. In 2019 he was made an honorary fellow of the University of Roehampton. Anthony is artistic director of Out-Spoken, a monthly poetry and music night held at London's Southbank Centre, and publisher of Out-Spoken Press.
His forthcoming poetry collection Heritage Aesthetics will be published by Granta in 2022.
Qudsia Akhtar
Qudsia Akhtar is in the second year of her Creative Writing PhD at the University of Salford exploring British-Pakistani experience. Her poetry has appeared in the Acumen, Tower Poetry Anthology, The Ofi Press, Poetry Birmingham Literary Journal, and Wildness. Qudsia's work has also been commissioned by the New Creatives scheme. Her debut collection of poems Khamoshi is out with Verve Poetry Press.
Tom Harris & Nishla Smith
Tom Harris is a Mancunian pianist, improviser, composer, and educator, most heavily inspired by Black American Music. Since dropping out of formal music education in 2018, he has developed his practice through collaborative work with artists such as Rosie Tee, Marco Woolf, and Nishla Smith.
Nishla Smith is an artist driven by a desire to tell stories. Her unique musical sensibility, along with this preoccupation with narrative, is ecurrent throughout a diverse array of musical projects. She's recently made work for Opera North, Lancaster Jazz Festival and Manchester Collective.
The pair come together through 'Moments' – a collaborative project in which original songs, snatches of poetry, and musical interludes are woven together to form brand new stories for each performance.
See more about Poets & Players here.
Photo credits: Jessica Farmer of Perspectives Photography  |  Alessandro Furchino Capria  |  Pincushion Media  |  Benjamin Ealovega