what's on
Literature: Sophie Benson book launch – Sustainable Wardrobe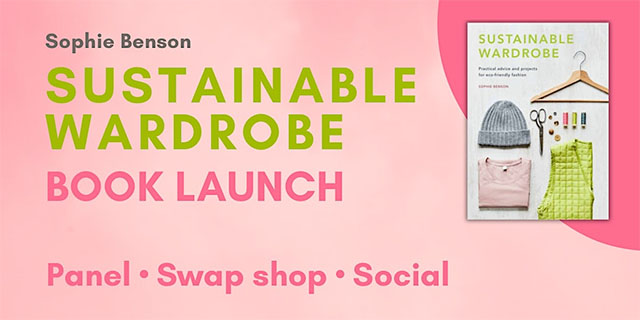 Sustainable Wardrobe book launch, panel talk, and swap shop
Join us for an evening celebrating the launch of Sustainable Wardrobe by Sophie Benson, a comprehensive guide for taking both collective and individual action to build a more sustainable fashion future.
Girlfans founder Jacqui McAssey will host a lively panel talk covering all the major topics in the book, from natural dyeing and repair to community and workers' rights. On the panel, Sophie Benson will be joined by Kemi Gbadebo, designer and founder of upcycled fashion brand GBADEBO, Bryony Moore, co-director of Stitched Up, and Emily Gubbay, natural colourist and fashion and textile designer.
Additionally, we will be hosting a swap shop where you can exchange your gently used clothes with others (max. two garments per person please). Drop off your garments before the panel talk, and shop and socialise after.
Date: Fri 15th September 2023
Time: 7-9.30pm
Location: Burgess Foundation, 3 Cambridge Street, Manchester, M1 5BY
Dress code: Sustainable! (Old, upcycled, second-hand, vintage, swapped, borrowed…)
Tickets: Pay what you can afford (suggested price £5) OR £16.50 which includes a discounted copy of Sustainable Wardrobe (collect on the night)