what's on
Manchester Animation Festival: IEA Workshop – Scriptwriting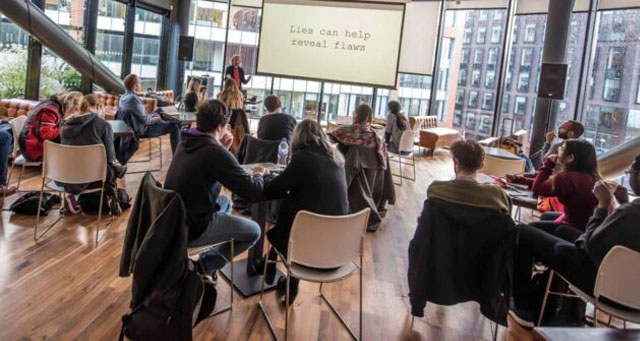 The MAF Industry Excellence Award Workshops allow experts to deliver intimate workshops to small groups of people, focusing on specialist subjects and giving insider information and top tips from those at the top of their game!
With guest Elena Wurlitzer.
Elena recently joined Jellyfish Pictures as Development Producer, where she oversees the animation slate across kids & family content, sourcing and nurturing original IP ranging from preschool to tweens.
Date & Time: Tue 15 Nov (11:00)
This event is repeated on: Tue 15 Nov, 14:00
Approx. Runtime: 120 mins