what's on
Manchester Literature Festival: Juan Pablo Villalobos & Paulo Scott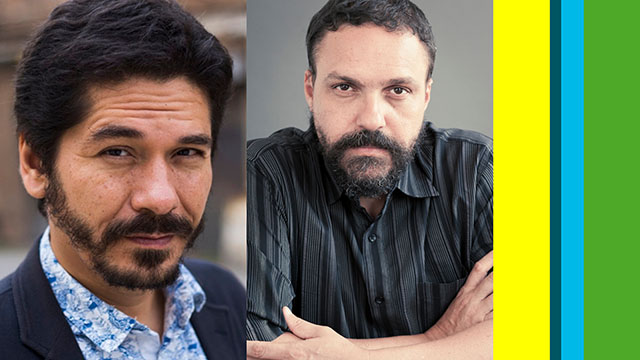 The history of walls – as a way to keep people in or out – is also the history of people managing to get around, over and under them. In All Walls Collapse, a special anthology to commemorate English PEN's centenary and the tenth anniversary of PEN Translates, authors write about walls around the world.
Paulo Scott, who was born in Porto Alegre, Brazil, focuses on the acrylic boards that hide the Maré Favela from the Red Line in Rio de Janerio, police brutality, class, and the power of photography to change lives for good.
Juan Pablo Villalobos, born in Guadalajara, Mexico contemplates the private wall around his childhood home, the public border wall between Mexico and the USA, and the stories that flow across them.
They will also discuss their latest novels, Paulo's Phenotypes (translated by Daniel Hahn), which was longlisted for the International Booker Prize and Juan Pablo's Invasion of the Spirit People (translated by Rosalind Harvey). Hosted by British-Brazilian writer Yara Rodrigues Fowler.
Presented by Manchester Literature Festival in partnership with English PEN and Comma Press.
Book your free ticket in advance to ensure a seat.
This event is part of the 2022 Manchester Literature Festival.