what's on
Manchester Literature Festival: The Book of Beijing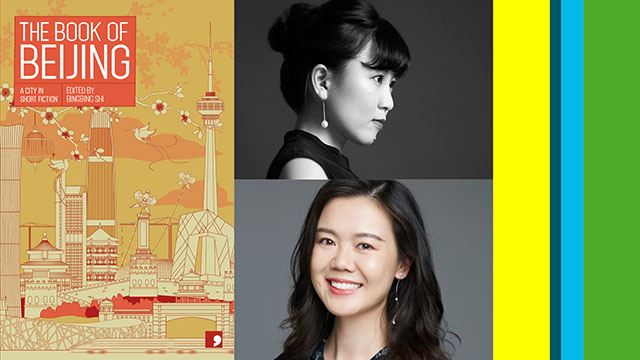 Tickets are now on sale for MLF Get Closer Members. Tickets go on general sale on Thursday 17 August 2023. MLF Get Closer Membership starts at £20 pa. Buy an MLF Get Closer Membership and book advance tickets here
How does a city as complex as Beijing shape or inspire its authors and artists? Wen Zhen in her story 'Date at the Art Gallery' (translated by Jack Hargreaves) tells the story of a young woman, desperate to leave a city which carries so much history. It's the story of a break-up, in both a romantic sense and with the place she feels trapped in. While in 'The MagiMirror Algorithm' by Gu Shi (translated by Florence Taylor) an augmented reality device allows users to interpret the facial expressions of friends, lovers and colleagues. Both writers join us to share their contributions to the anthology and discuss the importance of place, identity and storytelling with translator and host Christopher MacDonald.
Wen Zhen is one of the best-regarded young writers in China. She was the youngest writer ever to win the prestigious Lao She Literary Award 2014 with 'A Love Affair on Anxiang Road' included in her first short story collection Eleven Doses of Love. Gu Shi's short fiction has won two Galaxy Awards for Chinese Science Fiction and three Chinese Nebula (Xingyun) Awards. Her novels include Love is Everywhere. Christopher Macdonald is a translator and interpreter based in South Wales. He won the Comma Press Emerging Translator Award in 2019 and is the author of The Science of War: Sun Tzu's Art of War re-translated and re-considered.
Presented in partnership with Comma Press and the Confucius Institute at the University of Manchester.
Tickets are free but advanced booking recommended.