what's on
Manchester Literature Festival: Vona Groarke, John McAuliffe & Victoria Kennefick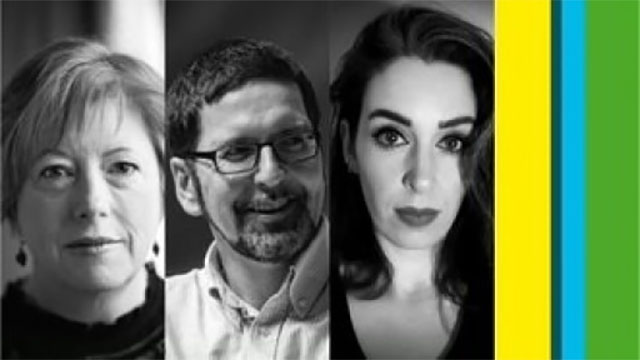 Three superb Irish poets showcase their latest collections.
In Vona Groarke's stunning Link, the world is personified, entering a conversation with the narrator, Irish, about what it is to be human and survive, particularly during a pandemic.
Victoria Kennefick explores women's hunger whether for food, acknowledgement, or love, drawing a line between past and present, in her brilliantly inventive debut collection Eat or We Both Starve.
While John McAuliffe celebrates twenty years' work considering the domestic, family life, day-to-day living, football and friendships filtered through his unique perspective in Selected Poems.
This is a Manchester Literature Festival event, presented in partnership with Centre for New Writing and Creative Manchester. Book tickets here.
Please note: We have reduced the capacity at this venue to increase space between seats so everyone can enjoy the event safely. If you'd like to sit with friends, please book all seats together in the same transaction. Although masks are no longer mandatory under Government guidance, we strongly encourage everyone to wear one when in close proximity to others, particularly when entering and leaving the event. We also encourage everyone to use the sanitation stations when they arrive. You can view the venue's full Covid policy here.