what's on
Symposium: Talking Place with Jini Reddy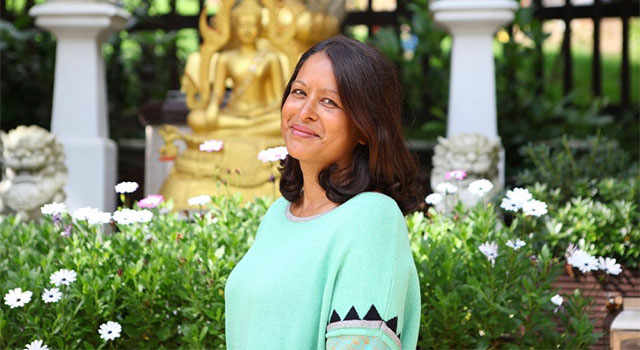 WomenTalkPlace are delighted to welcome Jini Reddy to launch the programme for the Talking Place Symposium.
Talking Place will take place over three days — an online day on Friday 2 September, and a two day symposium at The International Anthony Burgess Foundation on Friday 9 and Saturday 10 September. This evening we will reveal the programme, and chat with Jini Reddy about finding magic in our relationships with place.
Jini Reddy is the author of Wanderland, shortlisted for the Stanford Dolman Award for Travel Book of the Year and for the Wainwright Prize. She's penned an award-winning guidebook, Wild Times, and contributed to three anthologies, including the landmark Women on Nature. As a journalist and travel writer she has written widely for national press and in 2019 was named a National Geographic Woman of Impact. In her work, she now occupies a cross-genre space where place, travel, nature, spirituality and culture meet. Jini was born in the UK, to parents of Indian heritage from South Africa and raised in Montreal, Quebec. She now lives in London.