what's on
Talk: Manchester Lit & Phil present – The Chinese in Britain: the next chapter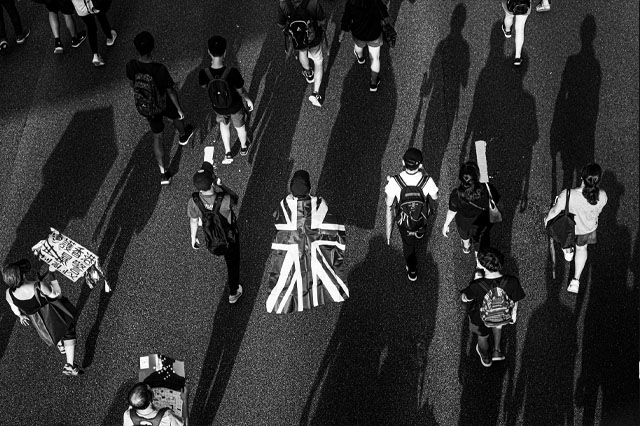 How do the recent influx of Chinese migrants from Hong Kong compare to previous ones in British history?
The Chinese in Britain are a simultaneously visible and invisible community. Historically rooted in the port cities of Liverpool and London – as witnessed by their once bustling Chinatowns – the Chinese diaspora in Britain has now spread to towns and cities throughout the UK.
Much Chinese immigration to Britain has stemmed from political upheaval in China in the last century. Compared to the diaspora in the US, the influence of Britain's historic ties to Hong Kong has been apparent. Families are overwhelmingly from Guangdong, China's southern region, and mainly Cantonese speaking.
The economic and social pressures that greeted many of these refugee families were often similar to those experienced by the Windrush generation. The pace of Chinese immigration to Britain picked up as Hong Kong's handover to China in 1997 became imminent.
Another influence is the role British universities have played since the 1970s, in training successive generations of Chinese scientists. Bilateral exchanges have created valuable connections to a multi-ethnic country of continental proportions. Cultural and educational links formed with Britain have meant that Chinese migration, predominantly from Hong Kong, has been enriched by a small but growing settlement from other Chinese regions, together with inward investment.
In this event with Newsnight Economics Editor Ben Chu, we will seek to address questions such as what are the barriers to integration for this specific cohort of young British-born Chinese, sometimes tagged as "BBC Chinese"? How might their aspirations and world view be influenced by the experience of being torn from Hong Kong's cosmopolitan 24/7 oriental hothouse atmosphere to a distant European alternate "motherland"? Could their imposed isolation and diminished status as refugees give rise to a growing nostalgia for Chinese culture? And might they be susceptible to blandishments from Beijing aimed at the Chinese Diaspora?
Event presented by Manchester Lit & Phil
Image credit: Hong Kong Protests 2019, by Jonathan van Smit
---
Ben Chu is the Economics Editor of Newsnight, the BBC's flagship current affairs nightly TV show. Previously he was with The Independent as Economics Editor.
Ben was nominated for business journalist of the year at the 2015 British Journalism Awards and for business commentator of the year at the 2018 Comment Awards. He has reported from the US, China, Taiwan, Germany, France, Switzerland and Ireland. He has covered the global financial crisis, the eurozone emergency, the Brexit fallout and Donald Trump's trade wars.
Ben's first book 'Chinese Whispers: Why everything you've heard about China is wrong' was published in 2013 by Weidenfeld and Nicolson and was nominated for International Affairs Book of the Year at the Paddy Power Political Book Awards in 2014.