what's on
Talk: Joanna Williams presents The Great Miss Lydia Becker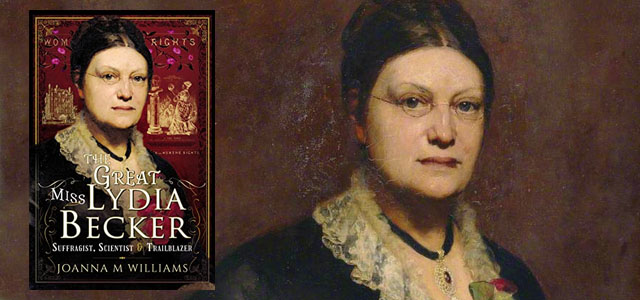 Suffragist, scientist and trailblazer!
Manchester born Lydia Becker was effectively the leader of the nationwide women's suffrage movement during the later 19th century but has been airbrushed from popular history. She dedicated her life to campaigning for the vote, for women's equality, and for every girl to have an education. Her triumphs were remarkable, including inspiring the 14 year old Emmeline Goulden (later Pankhurst) to begin her own journey as a self-declared suffragist.
Spend an evening in the company of Lydia's biographer, Joanna M Williams, to learn more about this amazing woman and discover how the trolling of female activists is nothing new.
Ticket price includes a welcome drink. The bar will then remain open throughout the evening.
About the author
Joanna M Williams is a native of the Manchester area and studied history at the University of Manchester at undergraduate and postgraduate level. After lecturing for the Department of Extra-Mural Studies, she taught history at Altrincham Grammar School for Girls. Her particular fascination with the nineteenth century was inspired by the enthusiasm of her sixth form students, and she has previously published a life of Abel Heywood, Mayor of Manchester. She is currently researching the life of Richard Marsden Pankhurst for a long-overdue biography.
There will be an opportunity to purchase a signed copy of The Great Miss Lydia Becker.
This is a fundraiser for the Greater Manchester Branch of the Women's Equality Party. You might want to bring along some cash on the night to take part in our infamous Equality Tombola!