what's on
Talk: Manchester Lit & Phil – Nazir Afzal in conversation with Darryl Morris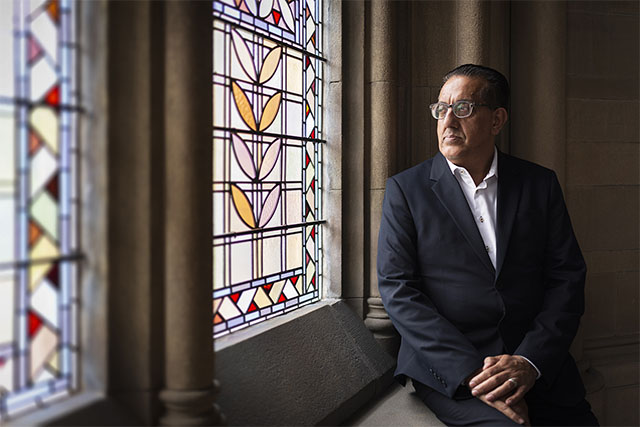 Nazir Afzal was told that justice wasn't for him. As a young man, facing racism and violence, his father had warned him off calling the police. "The police are just not interested in you… there is no justice." he said. There is no justice.
Several decades later, with a fire lit in his stomach, justice became Nazir's life. In his role as a Chief Prosecutor, he tackled some of the most violent and harrowing criminal cases and brought justice to parts of the community that it had previously failed to reach.
In what promises to be a wide-ranging conversation, Nazir Afzal will speak to Times Radio's Darryl Morris about his life and career on the frontline of the British legal system. From tackling Rochdale's sex ring, to risking everything with pioneering cases against perpetrators of honour killings and modern slavery. Nazir will tell the stories that helped shape modern Britain, as witnessed firsthand from the prosecutor's office.
Now Chancellor of the University of Manchester, Nazir is regularly called on by the BBC, ITV and Sky News for his take on politics and popular culture and will share his view on the current state of the justice system, where it finds itself today, and if there are still people for whom 'there is no justice.'
---
About Nazir Afzal OBE
Nazir Afzal OBE, was Chief Crown Prosecutor for NW England and formerly Director in London. He was Chief Executive of the country's Police & Crime Commissioners and most recently, National Adviser to the Welsh Government.
During a 30-year career, he has prosecuted the most high profile cases in the country and advised on many others. He has led nationally on several legal topics including Violence against Women & Girls, child sexual abuse, and honour-based violence. He had responsibility for more than 100,000 prosecutions each year. His prosecutions of the so-called Rochdale grooming gang and hundreds of others were groundbreaking and changed the landscape of child protection.
Nazir's memoirs The Prosecutor (published in 2020) are currently being adapted for a British multipart drama. His most recent book The Race to the Top was published in Sept 2022.
Nazir became Chancellor of the University of Manchester in August 2022.
About Darryl Morris
Darryl Morris is an award-winning radio and television presenter. He currently hosts the weekend evening show on Times Radio – and has written for The Times, the Guardian, The Huffington Post and Grazia magazine.
Darryl is a regular panellist on Channel 5's The Jeremy Vine Show and can often be found reviewing the news on Good Morning Britain and BBC Breakfast. He also produces and presents documentaries – most recently Dark Patterns, investigating malicious web design, for BBC World Service.