what's on
Theatre: Chicken Sh!t [The College of Deviants]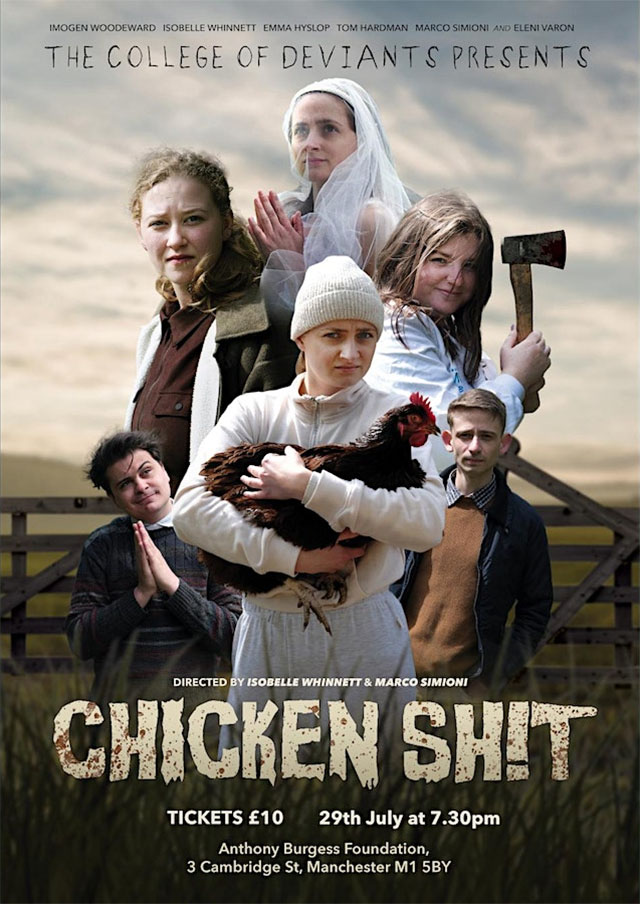 Family drama, comedy and giant genetically modified killer chicken: The College of Deviants present a new play written by Isobelle Whinnett.
An old family farm in a small rural village. A dangerous, wild animal on the loose. A teenager, dying of a brain tumour, plots her last petty revenge. But most importantly, Bryn and Brenda are holding a vow renewal ceremony to celebrate 42 years of marriage and it's going to be lovely!
Lee, having flown the nest, returns home from university to attend the ceremony, but her middle sister, a Frankenstein-esque genius, has hatched other plans. Plans to save their youngest sister. Plans that will come into effect this day. Plans that may or may not involve a genetically modified, giant killer chicken that's bound to ruffle a few feathers.
Isobelle Whinnet's debut play is a viciously dark comedy that manages to be disturbingly dark and outrageously funny; an extraordinary study of grief, sisterhood and how far two women would go to save their sister.